Extended Family Photo Session – Lisk Family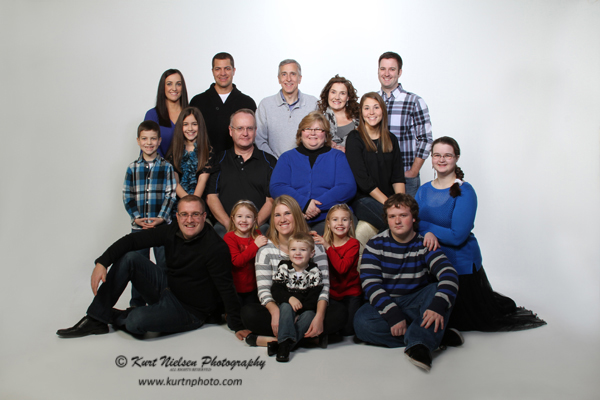 When was the last time you had a multi-generation or an extended family photo taken? Most people only think to have this done at weddings and not everyone is always in attendance at the same time.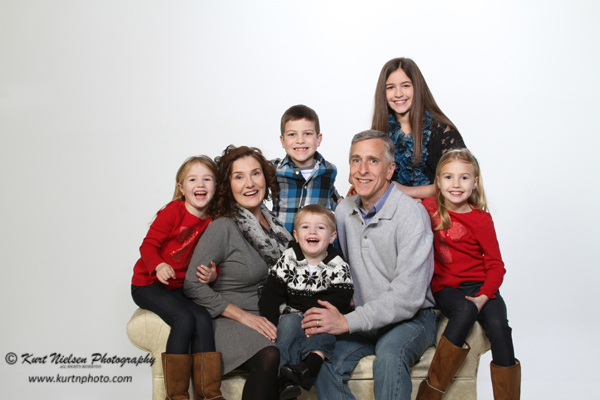 Not every photographer has a portrait studio and most that do, do not have a big enough studio to fit a large family.  This is especially true if their studio is in their home.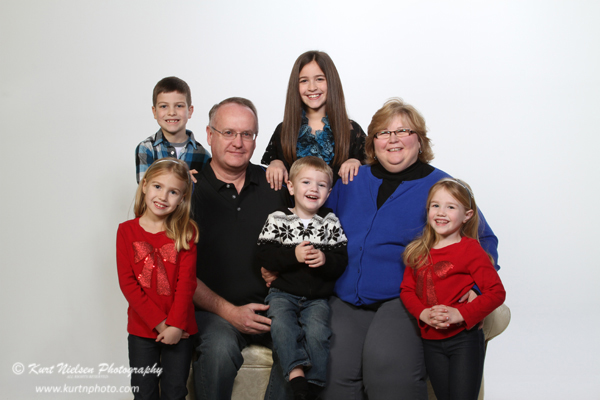 My portrait studio is over 2500 square feet and I have a large white "sweep" (as seen in these images) where I can fit around 40 people easily, more with a little photoshopping to get rid of the sides of my other sets!  I can also come to your home or other favorite location!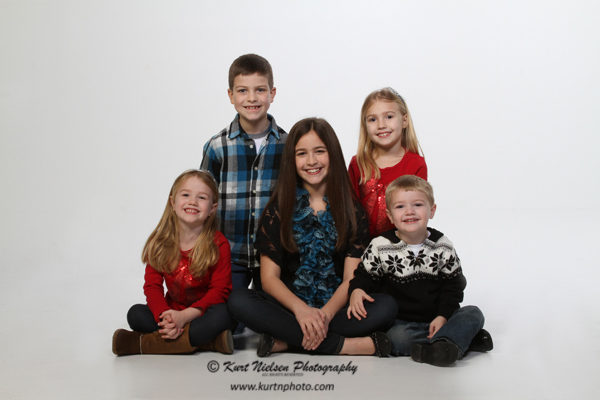 At an extended family portrait session, we try to take photos of every combination possible.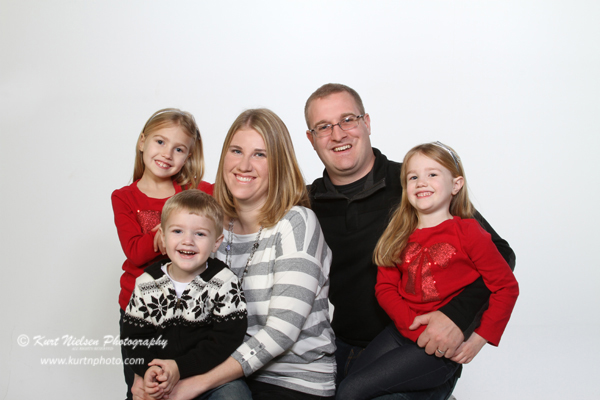 We will take photos of the entire group and then each family individually.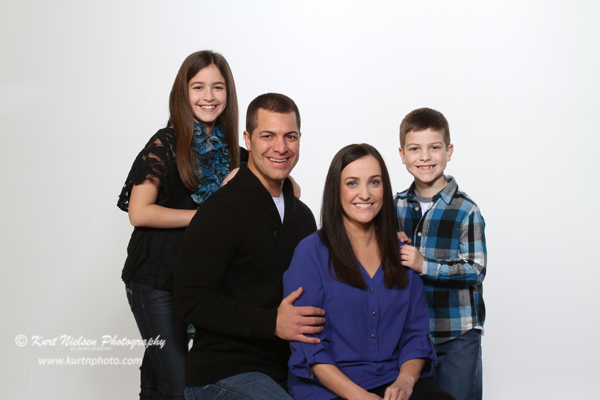 We can also take photos of just the grandkids, grandchildren with the grandparents, and any other combination you may want.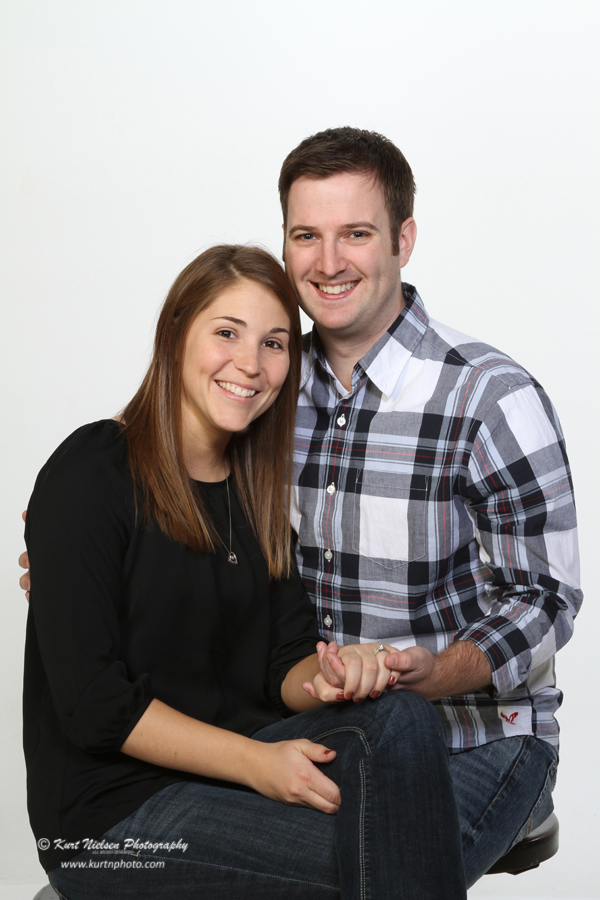 We can also take individual photos and couples photos.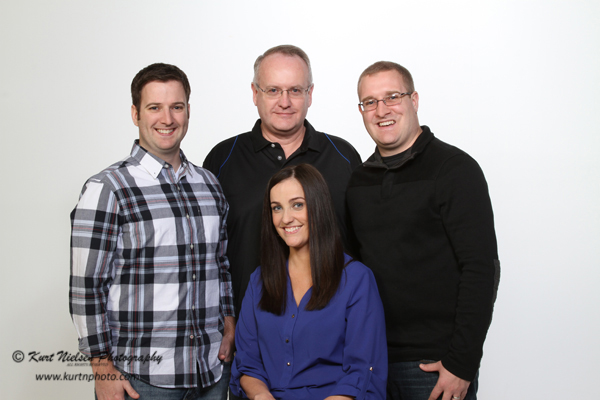 We will also take sibling groups if you want.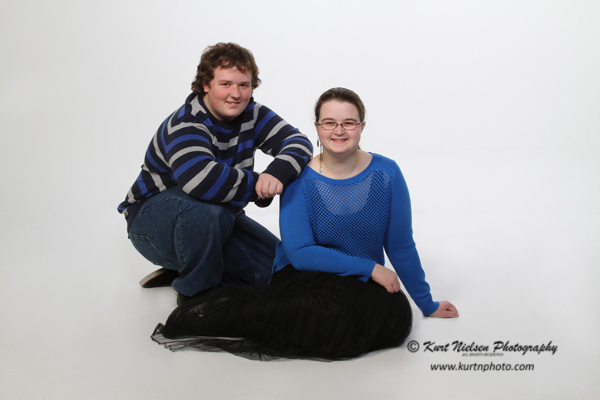 These are just a few of the different combinations we took for the Lisk family's extended family photo session.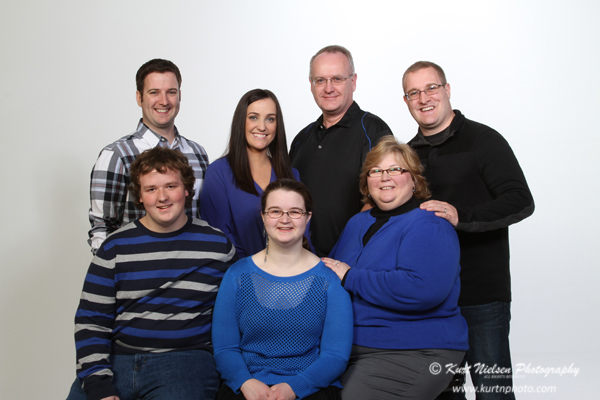 And the best part is, I don't charge per person at the session. I charge for an hour long session. However, if your family is very large, I may ask you to pay for a session and a half or two sessions because it will take much longer to get all of the photos you want and need. I will discuss that with you when you schedule your extended family photo session so there will not be any surprises! (Most photographers charge per person in the family!)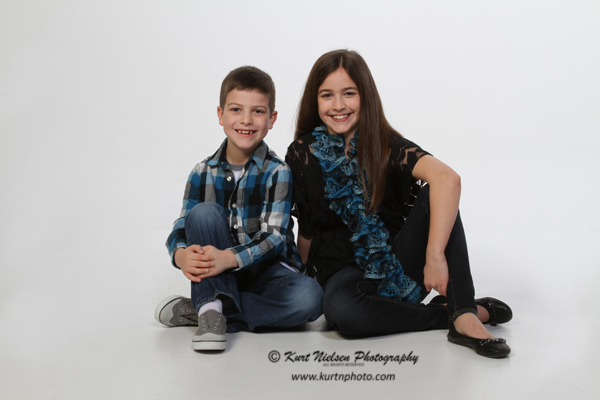 For more information about Kurt Nielsen Family Photography, including pricing, please visit my website at:  www.kurtnphoto.com.
To contact me to schedule your family portrait session, please call me at:
Kurt Nielsen Photography
kurt@kurtnphoto.com
Feel free to make comments below and/or share this post on your favorite social media site.  Pin your favorite images to your Pinterest board!