Pinteresting Baby Photos – Klayton – 6 months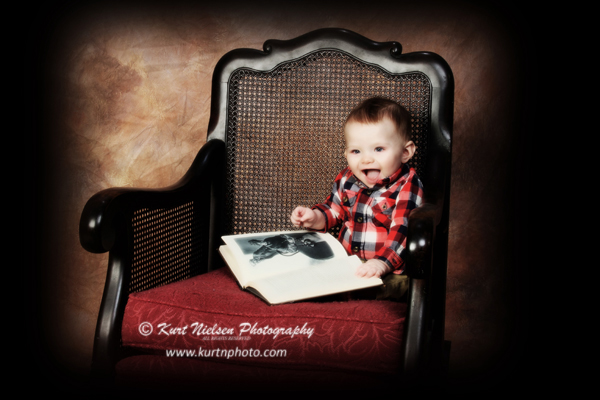 Pinterest is a great place to get ideas for portrait sessions. Since there are millions of ideas and millions of pictures on Pinterest, I tell my clients that if they find a great idea that they want to try to replicate, they have to bring in they props. The biggest reason is that it would cost me a fortune to have every single prop found on the website in my collection, and I have plenty the way it is! The next biggest reason is that if you bring in your own "props," it is more personal and will actually mean something to you when you look back at your memories that we captured.  However, I also tell them that the portraits that we create will not look exactly like what they see on Pinterest.  I prefer to change it up a bit to make it about my subject as opposed to just recreating someone else's work.  Here are a few of the ideas we came up with for Klayton's 6 month Baby My Baby portrait session.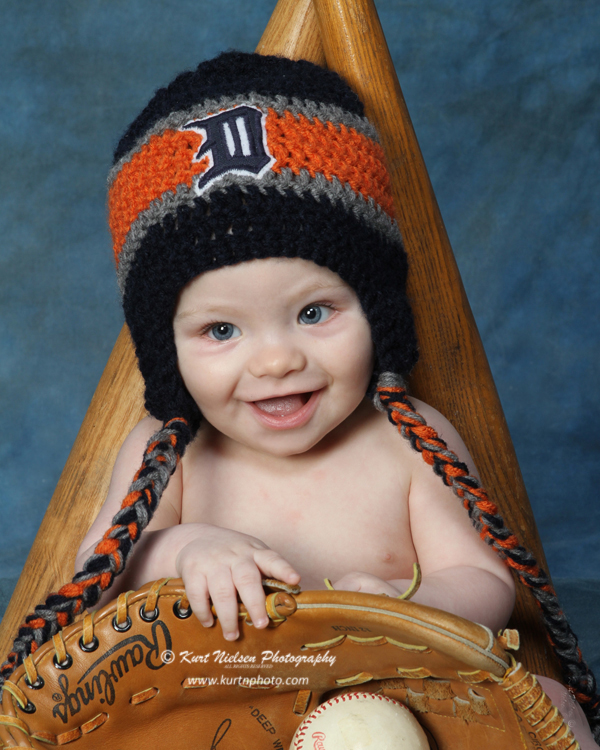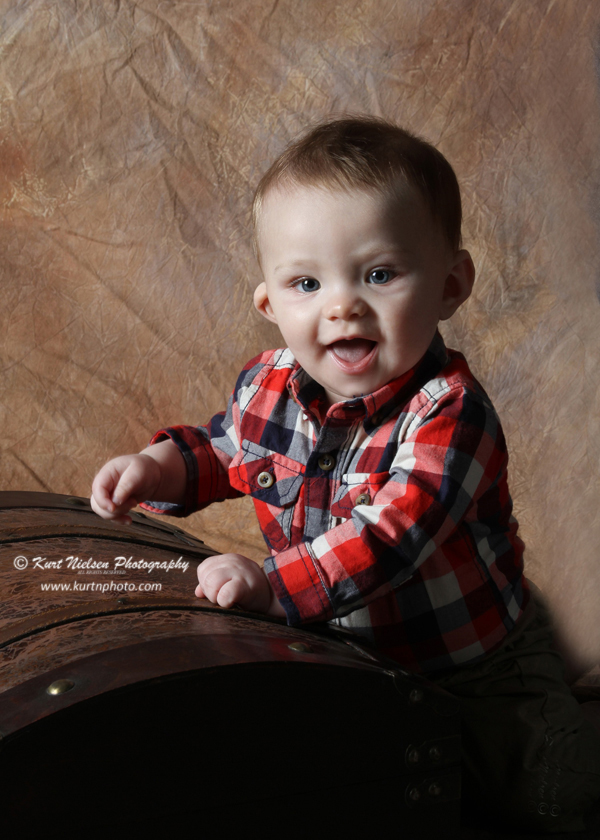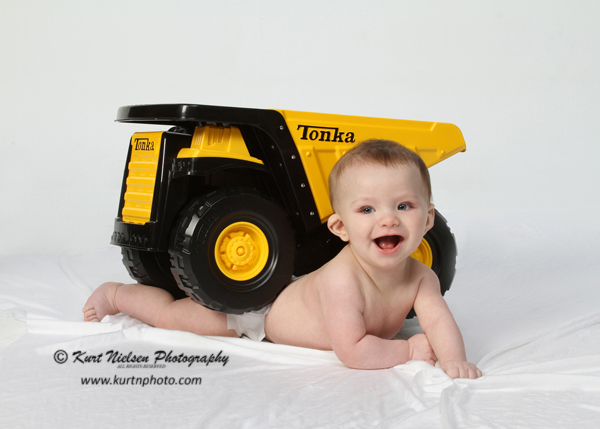 Keep watching for more of the Tonka Truck pics! Klayton's mom brought it in for all four of his first year sessions!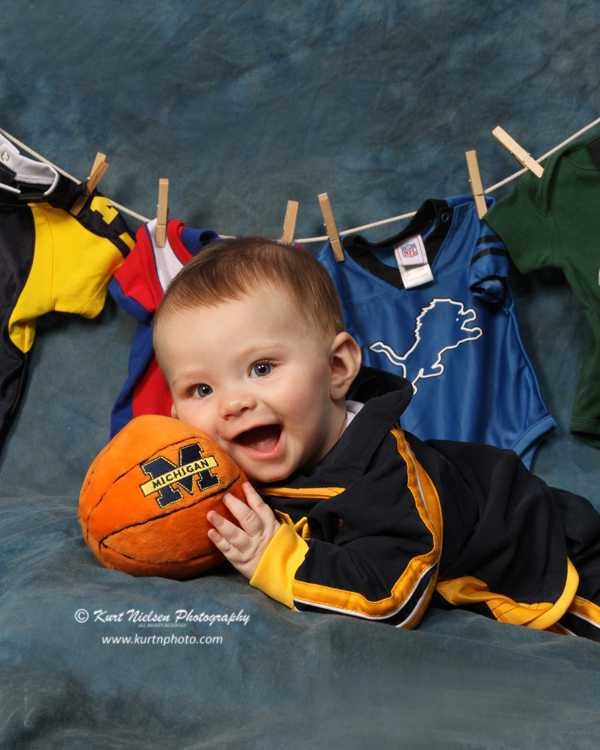 For more information about Kurt Nielsen Baby My Baby 1st year photos, including pricing, please visit my website at: www.kurtnphoto.com.
To schedule your baby portrait session, please call my studio at:
Kurt Nielsen Photography
kurt@kurtnphoto.com
Feel free to make comments below and/or share this blog post. Pin your favorite images to your Pinterest board.