Komen NWO 25th Anniversary Gala – Kurt's Causes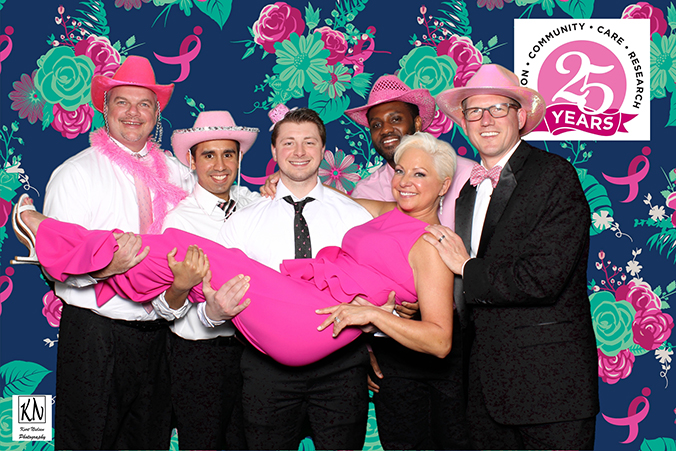 This past Saturday, my team and I had the pleasure of being the photo entertainment for the Susan G. Komen Northwest Ohio's 25th Anniversary Gala An Evening in Bloom held at the new Renaissance Hotel in Downtown Toledo.  We had my original Kurt's Kustom Keepsakes green screen photo booth in the Function Room right outside of the main ballroom.  The guests had four backgrounds to choose from that were picked by the committee members, including two different step and repeat ones that were created for the event.  We supplied a ton of pink props for the guests to add a little more fun to the evening.  Every guest received a full 4×6 print of each of the photos they were in.  The images were also live streamed on the big screens in the ballroom for everyone to enjoy!  I think it's safe to say, everyone had a great time in the photo booth!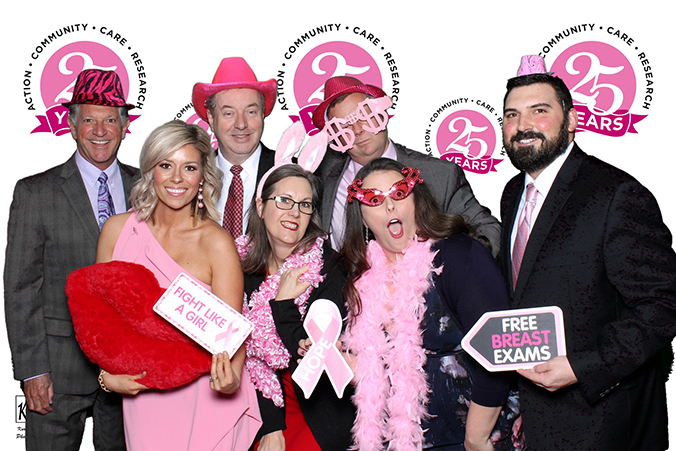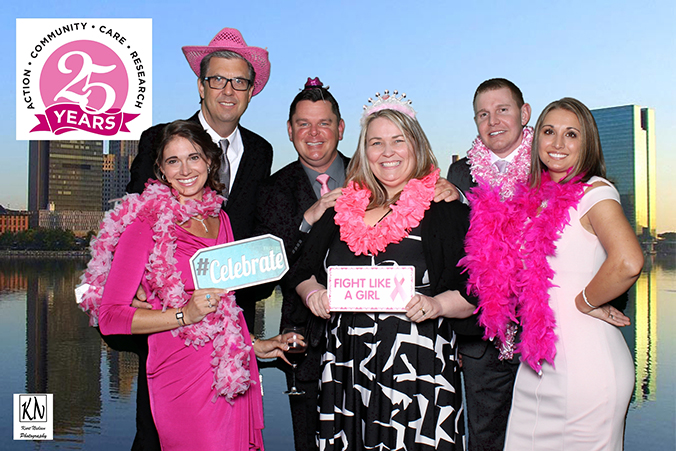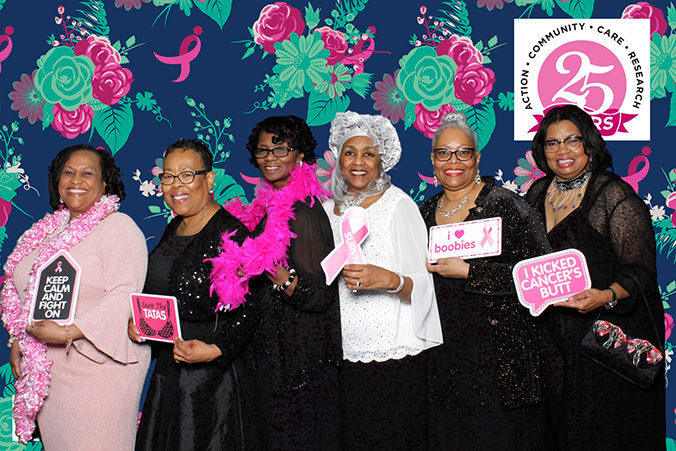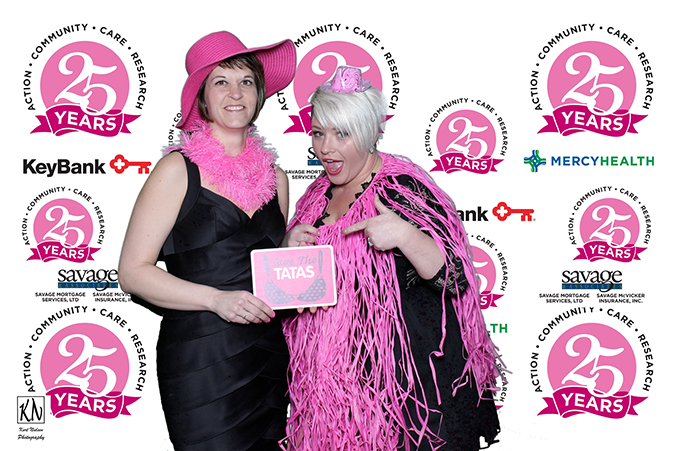 I also debuted my brand new Walk-about Social Booth at this event! I can take this fun new portable selfie booth anywhere! I took it up to the 12th floor VIP party, into the ballroom and even on the dance floor! It was so fun and so different that I had people lining up for selfies everywhere I went. I'm pretty sure it was a hit!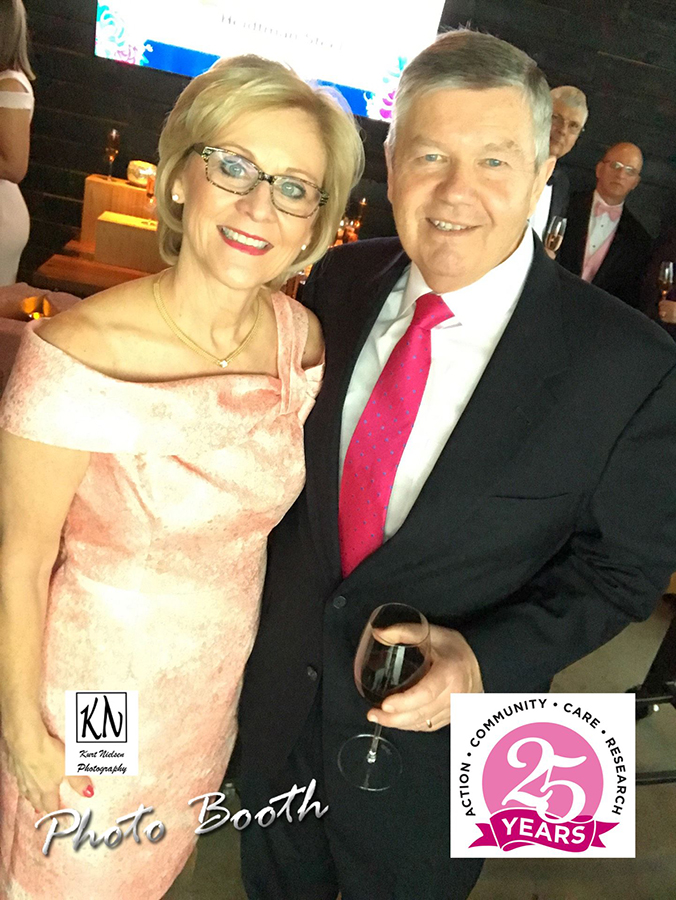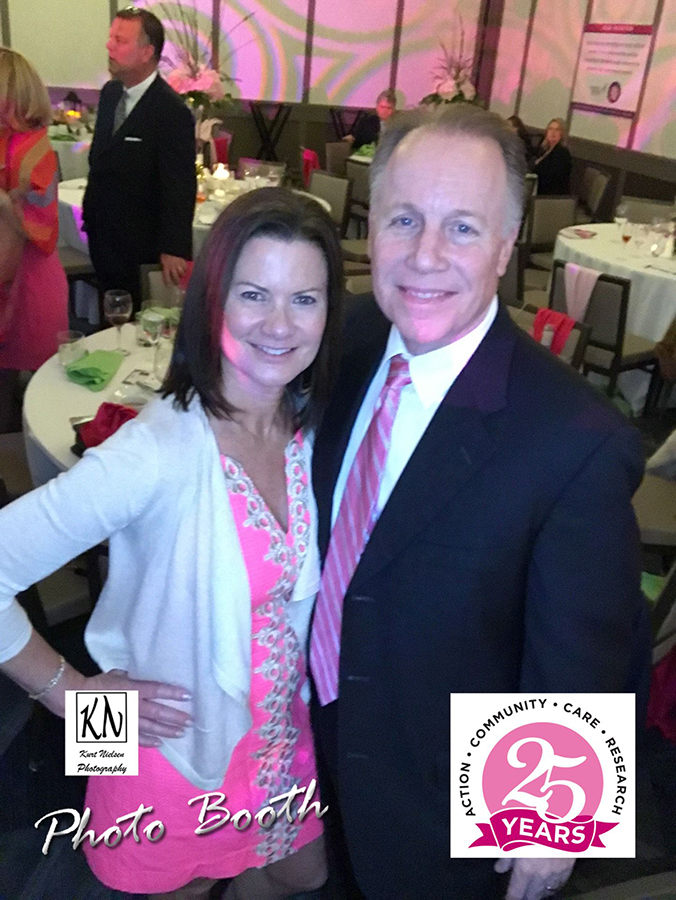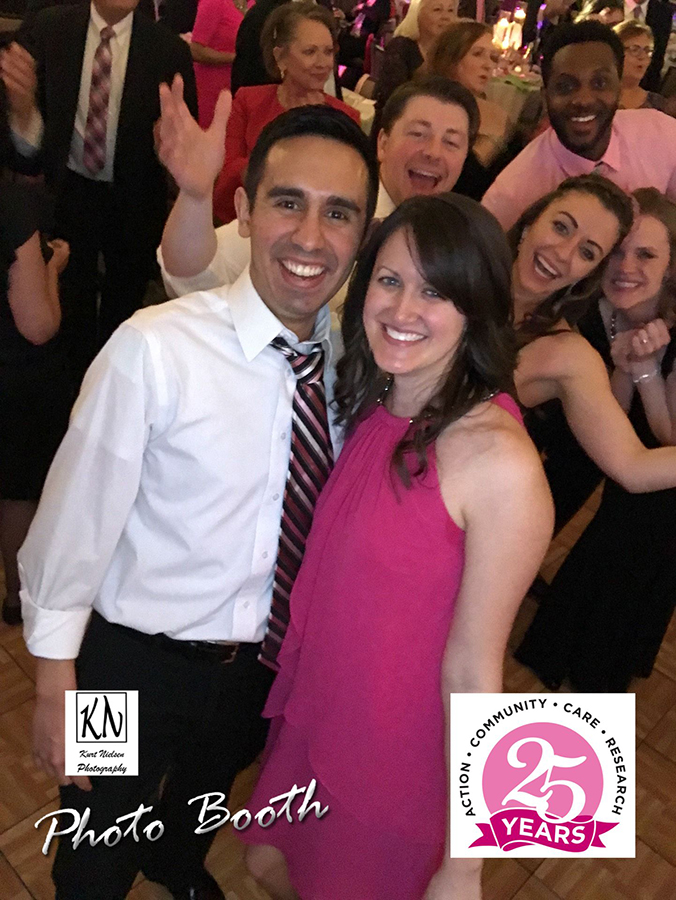 After each photo, the guests have the opportunity to email or text them to themselves. They can even post them directly to Instagram! Everything about the booth is completely customizable and can be branded for each event. It even has filters that the guests can choose from!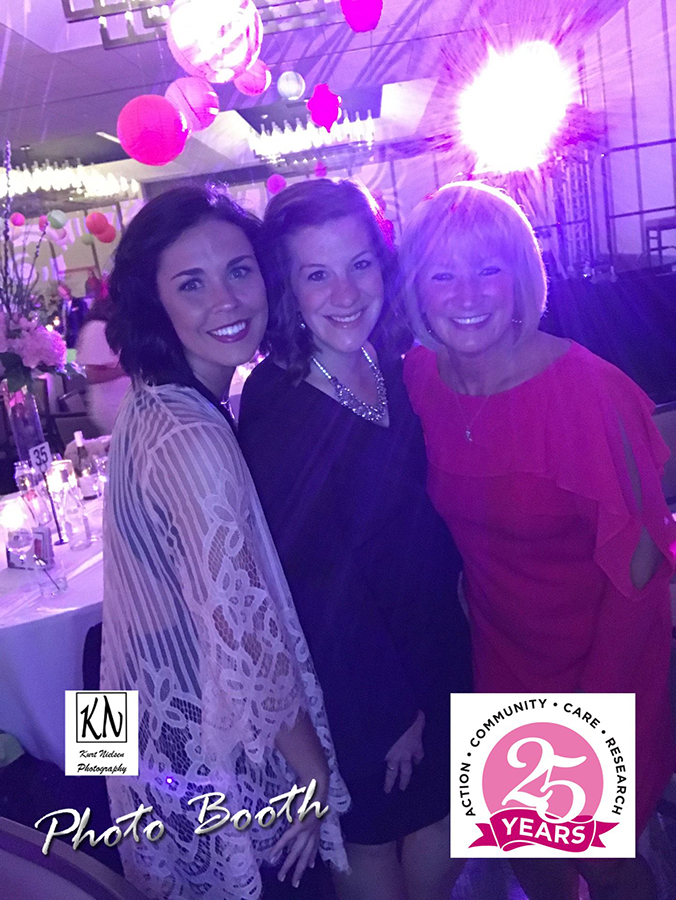 I think the highlight of the evening for me was when the Dan Rafferty Band was performing on stage and saw me working the crowd! The singer stopped in the middle of his song and posed with two of the other singers for a selfie while still singing! Then he was able to text it to himself while the show was still going on! I'm pretty sure that has never happened before!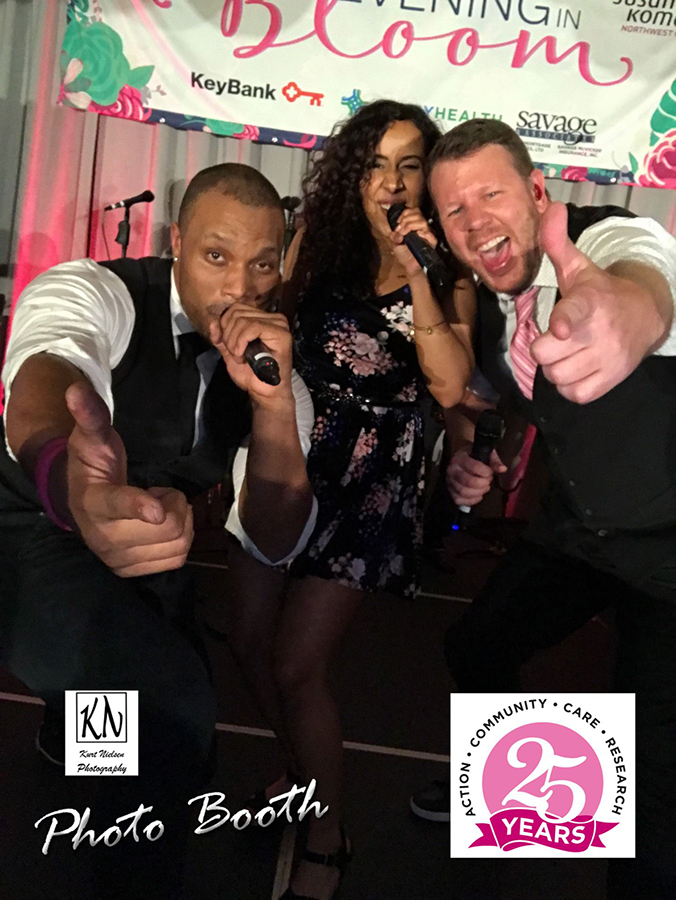 I donate a lot of my time and photography services to many different area charities. Although I wish I could always do this for free, I do still have to pay my staff and have other expenses involved. I do however give substantial discounts and also have other creative ways of helping to offset my costs for these events. Kurt's Causes is a new blog series that I am starting to help create more awareness for the events that my team and I have the pleasure of working with. Keep watching for more blog posts about the great organizations in our area!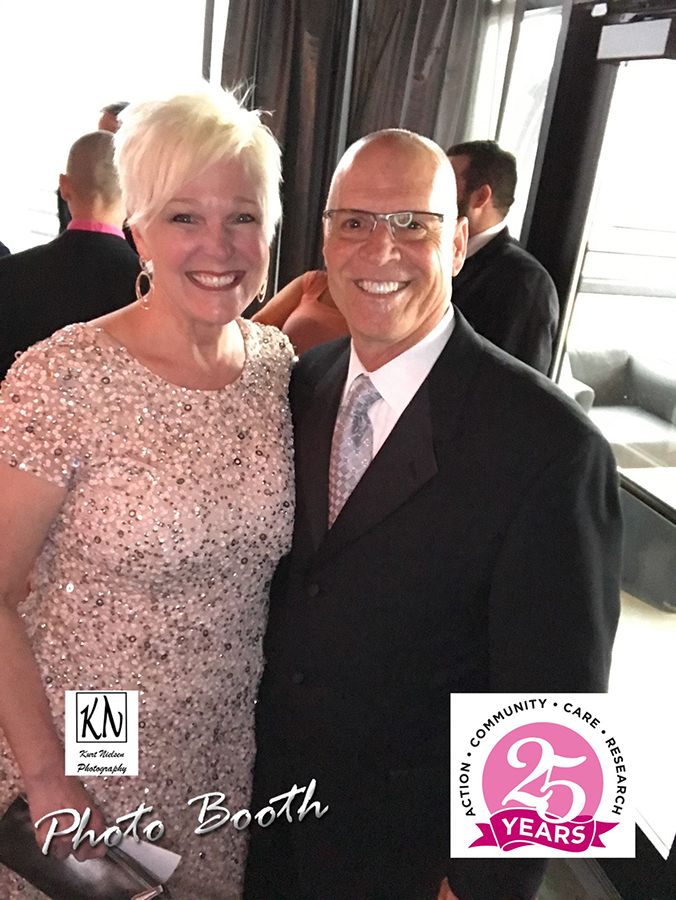 It's always fun to see what the rest of the guests are doing while you are taking a selfie! If you want to add the newest selfie craze to your next event, call me at (419) 885-7153 for details and pricing!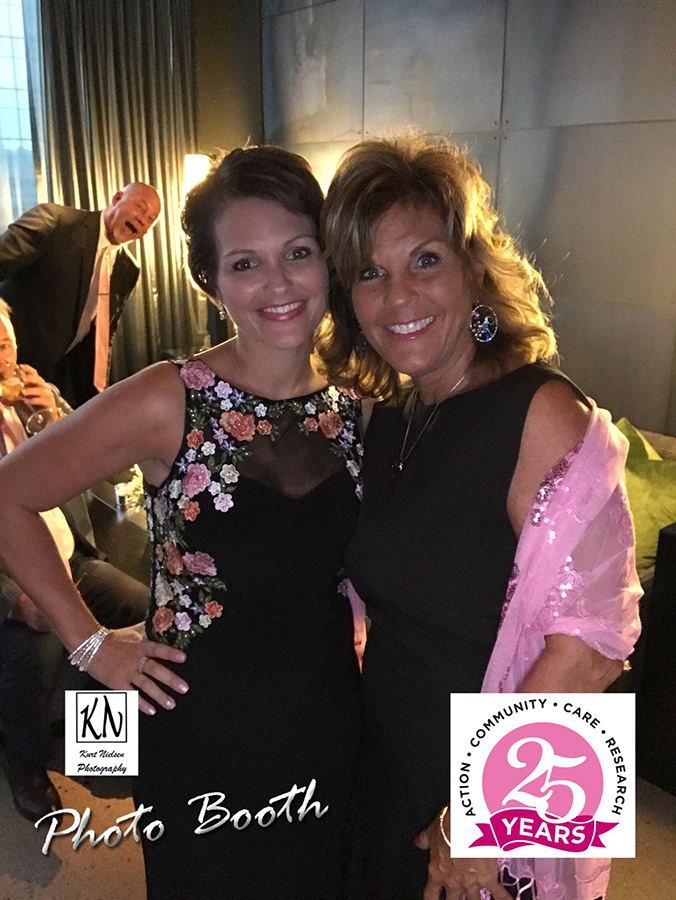 For more information about Kurt's Kustom Keepsakes green screen photo booth, including pricing, please visit my website at www.kurtnphoto.com.
To check for availability and schedule your FREE photo booth consultation for your event, please call:
Kurt Nielsen Photography
kurt@kurtnphoto.com
Feel free to make comments below and/or share this blog post. Pin your favorite images to your Pinterest board! Read what my past customers are saying about me on The Knot and Wedding Wire!  Don't forget to follow me on your favorite social media accounts!