Mel Nusbaum Stadium Inaugural Weekend Celebration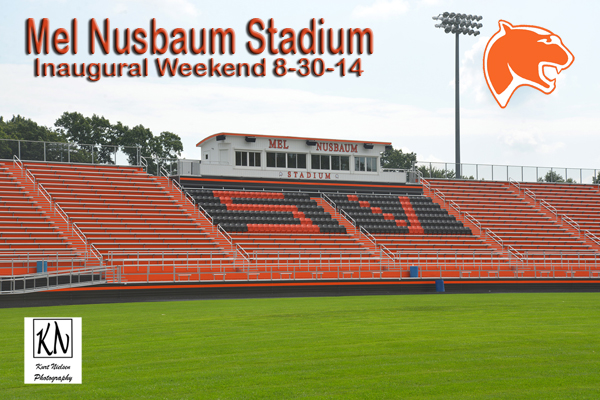 Looking for something fun to do today? Come out to Sylvania Southview High School for the Mel Nusbaum Stadium Inaugural Weekend community celebration for families and community members of all ages from 1p-5p. There will be a 2:00 PM SV Alumni Flag Football game (for alumni of the football program), Cornhole tournaments for anyone to enter, Food Trucks from Rosie's and Charlies Ice Cream, and Chick Fil-a will be handing out free sandwiches. Please come join the fun and help celebrate all the great things going on at Southview. This is a free event but everyone is encouraged to bring canned goods (being collected for Sylvania Family Services) as a way to give back to the community. Come for an hour or stay the whole time. It will be a great time! And don't forget to come visit us under the big tent near the Theatre for our Kurt's Kustom Keepsakes green screen photo booth!
As always, our photo booth is totally free and available for FREE download. However, if you want to take home a commemorative 4×6 print of you at the stadium, we are asking for a donation for the Southview Cougar Club to help raise money for them!