Now Booking 2019 and 2020 Weddings!
Toledo Wedding Photographer
Wedding Photography Collections Pricing
Scroll down to find a Wedding Collection that is right for you!
Add my Kurt's Kustom Keepsakes Green Screen Photo Booth
for added fun for your guests!
"Using Kurt Nielsen Photography was the easiest and best decision I made regarding my wedding."
~ Kelly C.
My Complete Collection is the Most Popular!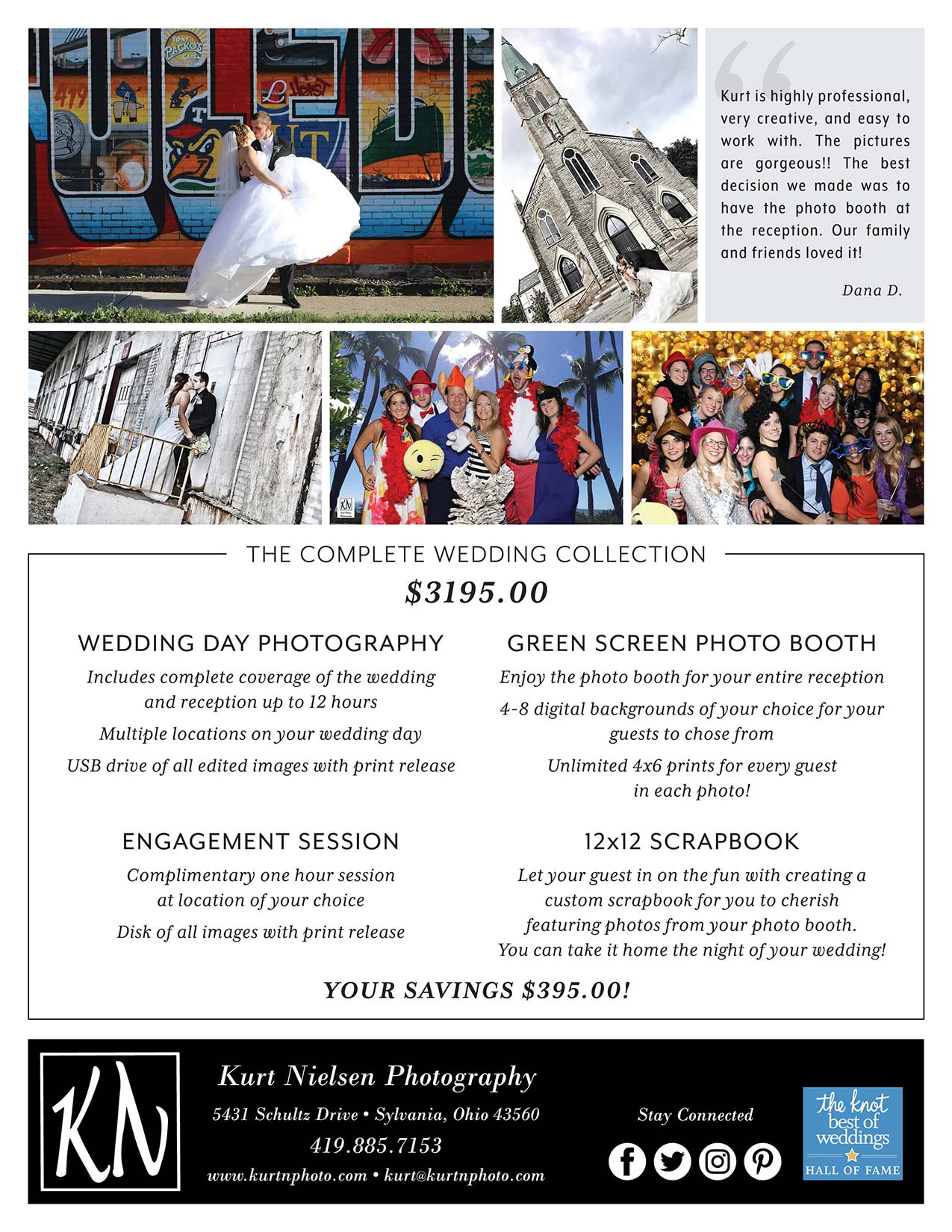 Why is it so Popular, and What do You Get?
The answer is easy.
You get Me ALL Day!

Ok, and you also get my photography for the day!
But wait! There's more!
You get ALL of this too!

*ALL of the hundreds of images I take edited and put on a decorative USB drive with print release
*We can go anywhere You want for the Romantic and Bridal Party photos
*A Complimentary One Hour Engagement Session at the location of your choice with ALL of the edited images on a disk with print release
*Life long DVD montage of your images set to music
*Online gallery for viewing all of your images


*My Kurt's Kustom Keepsakes Green Screen Photo Booth for Your entire reception
(It's ten foot wide and open air, perfect for large groups!)
*Online gallery of the photo booth images for Free Downloading and Social Sharing
*Everyone in EVERY photo gets a 4x6 print
*12x12 50-page/100-sides scrapbook made with the photo booth photos by your guests for you to take home that night
(an extra print is made for the scrapbook)

If you were to book all of these separately from me, you would pay:
Full Wedding Collection $2,495
Kurt's Kustom Keepsakes $900
(photo booth)
Scrapbook $195

Total $3,590

Your savings with my Complete Collection: $395

That's the reason why it is so popular! Well, that and me and my fun photo booth staff!
Other Wedding Collections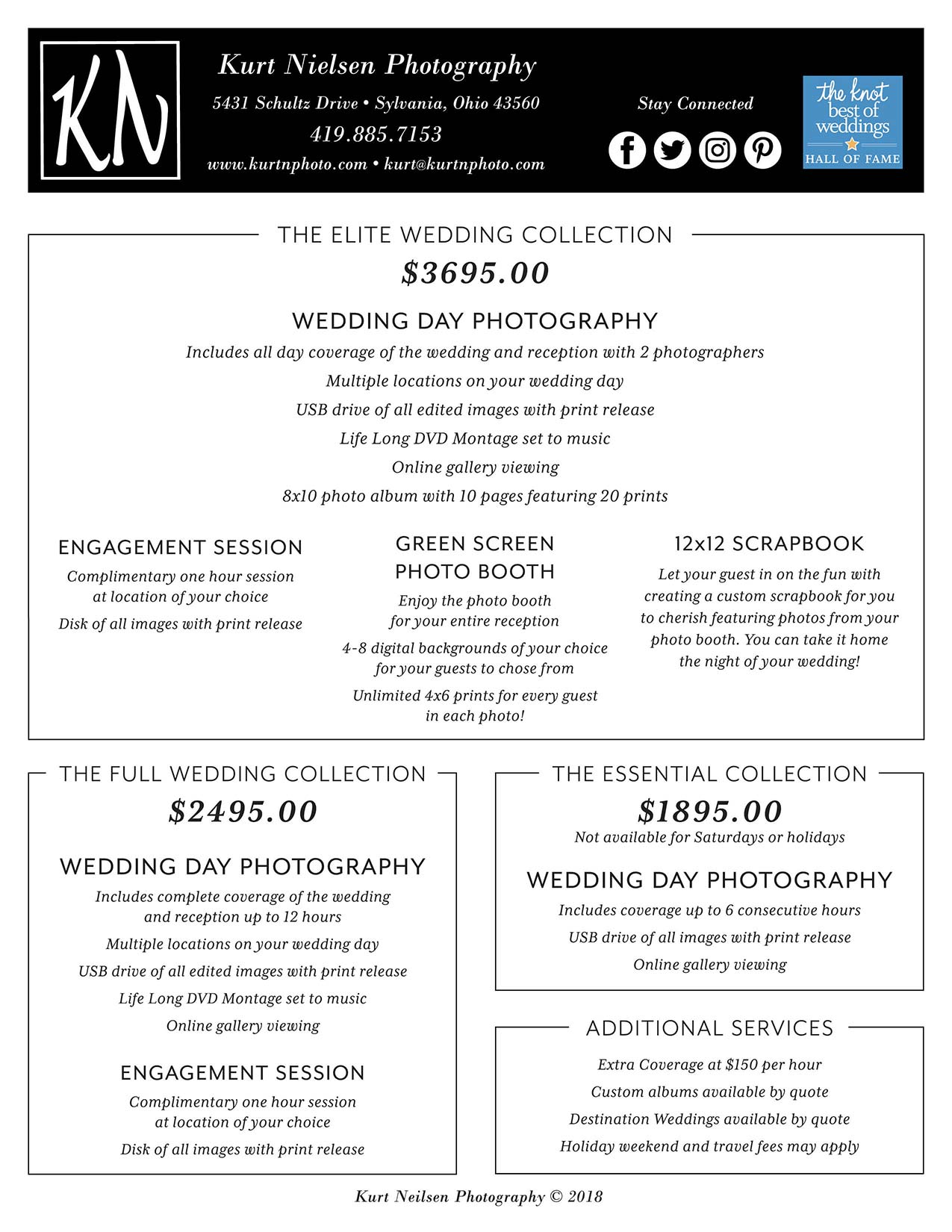 To download, save and print my Wedding Pricing in pdf form, Click Here!

Scroll down to learn more about choosing your wedding photographer and to read my Pricing FAQs
"Kurt is an amazing photographer with a rare ability to capture not only a moment in time, but your personality as well.
He provided our engagement and wedding photos and must be the hardest working photographer in the business.
He put in the time before, during and after the event to give us the best possible service. "

~ Denise R.
Choosing Your Wedding Photographer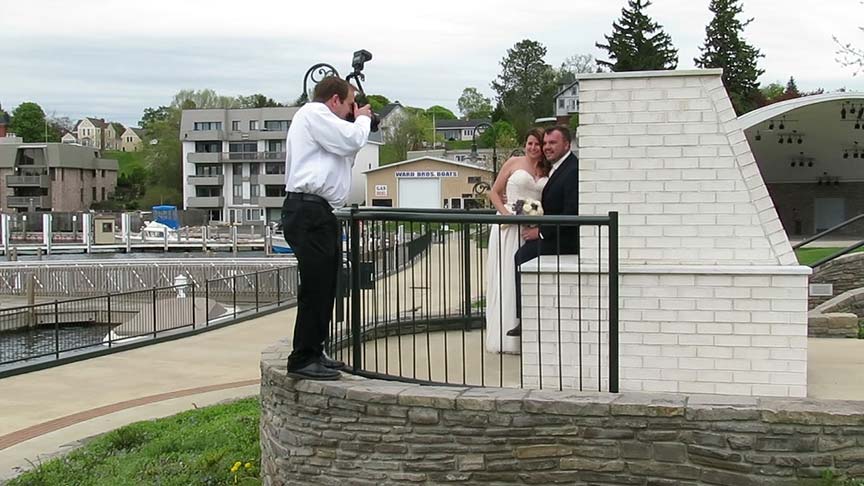 Your Wedding Day is a special day you will want to remember for the rest of your lives. Choosing a Wedding Photographer with many years of experience in photographing weddings lets you know every intimate moment will be captured no matter what happens.

When you beome engaged and start planning your wedding, you are so excited and start coming up with all of these wonderful ideas of how you want your wedding to look, where you want to have your wedding, and who you want to be a part of it. Then comes the reality of making decisions on what is affordable and what is not in your budget.

Wedding Photography in Toledo, or anywhere else for that matter, is not cheap. The reason is because your wedding photographer not only spends your entire wedding day with you, but also has a lot of pre and post production work. You should think of your wedding photographer as an investment for your future. Unlike the amount of money you spend on your other wedding related expenses, you get to keep your wedding photos for the rest of your lives. This is your first family heirloom as husband and wife!

Choosing your wedding photographer is not an easy task. There are literally hundreds of Wedding Photographers in Toledo and the surrounding areas. Many are just starting out, and some have been in the wedding industry for many years.

There are also many styles of photographing weddings. Traditional wedding photography is a lot of classically posed photos that are probably similar to your parent's wedding photos. Photojournalistic wedding photography is a more candid approach and consists of mostly unposed pictures capturing the happenings of the moment, similar to photographing a news story for a newspaper or magazine. Contemporary wedding photography is similar to photojournalistic photography, but has a more modern or maybe even a fashion photography look to it. It can even be posed and uses lighting and angles to enhance the picture.

My wedding photography style is a combination of all of the styles and I adapt to the wants and needs of each couple.

When it comes to comparing wedding photographers, be sure to compare them like apples to apples, not apples to oranges! Not only are their shooting and editing styles different, but so is their photography pricing. You will find that each wedding photographer prices their wedding photography packages differently to fit their needs.

Be sure to find out what you get from each photographer you interview. Some only give you a few hundred digital images, while others give you all of them. Some photographers pick their favorite images for your wedding album, while others allow you to choose. This is why it is so important to clearly know what you are recieving from your wedding photographer. Once you know what each one gives you, then you can make a better decision as to which one gives you more value and is a better fit for you.
The Knot Best of Weddings Pick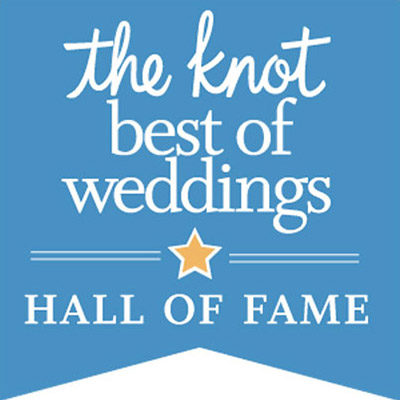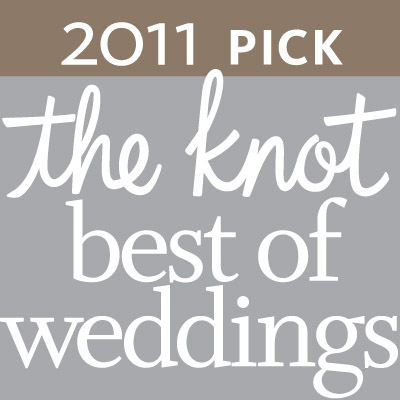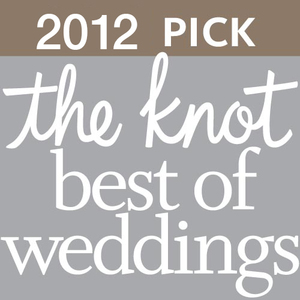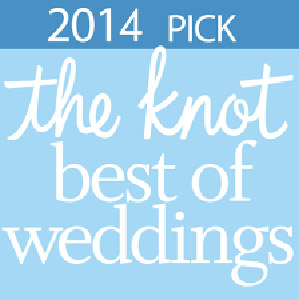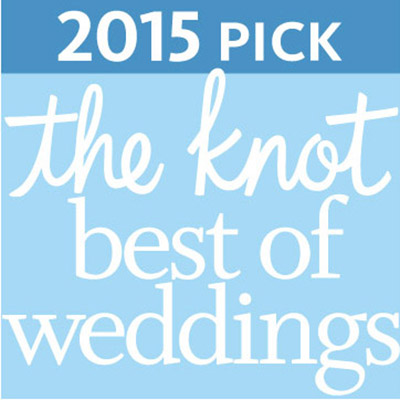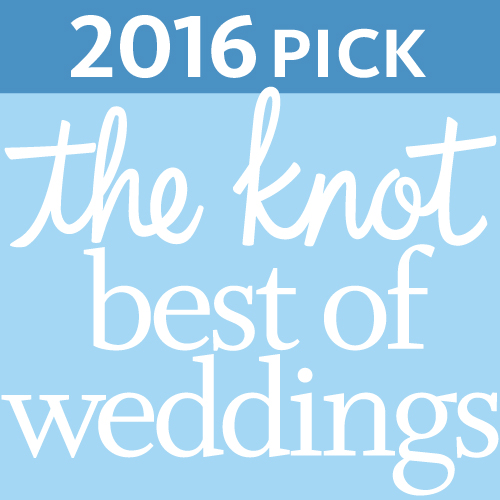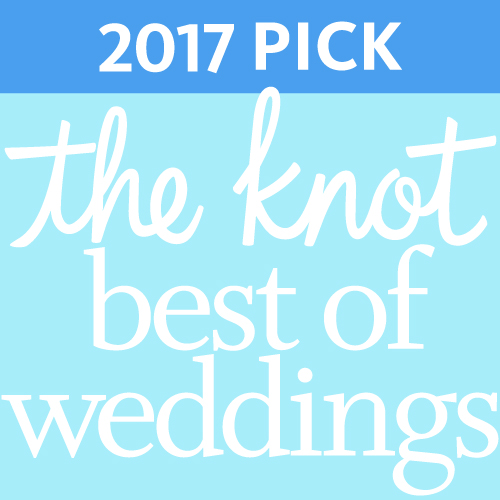 Couples' Choice Award Winner from WeddingWire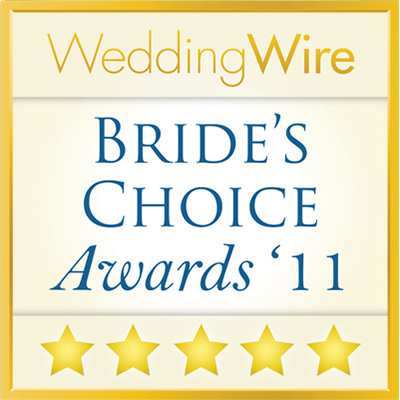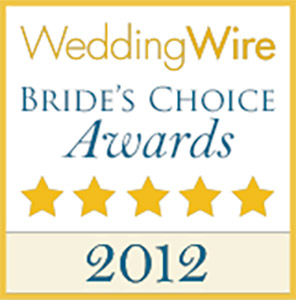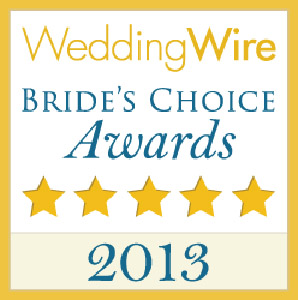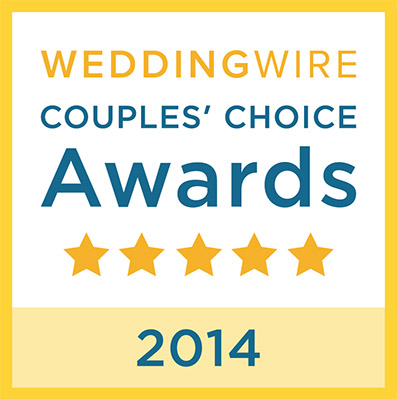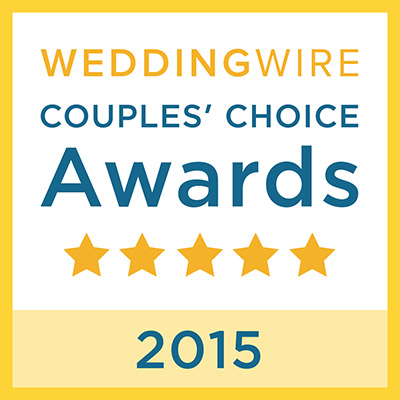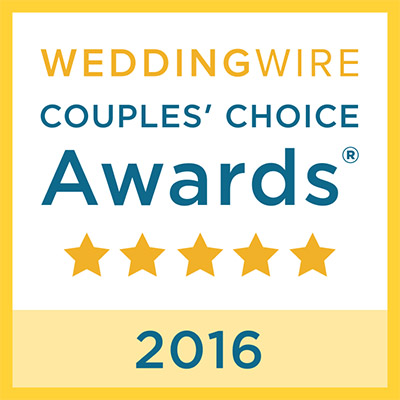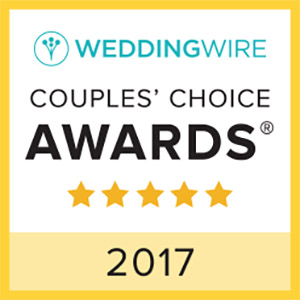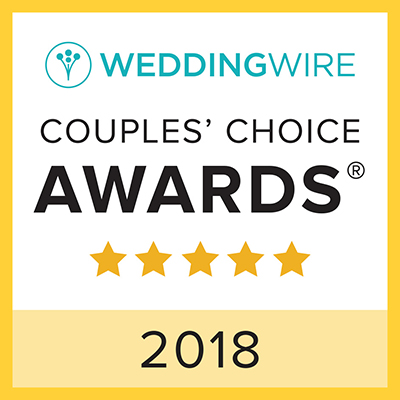 Kurt Nielsen Photography, Inc.
kurt@kurtnphoto.com
5431 Schultz Drive
Sylvania

,

OH

43560
419 885 7153
Wedding Collections and Payment FAQs
*All Wedding Collections include a decorative USB drive of ALL of the images that I take.
Additional or replacement USB drives are subject to additional fees.

*The "Complimentary" Engagement session is just that, complimentary. Therefore, there is no discount given for not using it.

*All photos are archived and stored onsite on an external server and offsite on an online gallery permanently!
(retrival fees may apply to access them for more than a month after the wedding)

*Prints and albums of your images may be purchased at any time from me, no matter how long after the wedding.
Albums are priced by quote depending on the desired style and number of pages.
For print pricing, please see my Portrait Studio Pricing.

* I use a professional photographer print lab which is not available to the general public for all prints, and the quality is guaranteed.
***If you chose to take your images elsewhere to be printed, I am not responsible for the color or quality of the prints.***

*All Wedding Collections are subject to Lucas county sales tax at the current rate of 7.25%.

*If purchasing a wedding album, I require your album photos to be chosen and the album ordered within 6 months after your wedding date.
Any album ordered after the 6 month time period is subject to a price increase.

*Hourly rates are available for weddings under 4 hours in total duration, which includes one hour before the wedding.
Hourly rate weddings and my Essential Collection Weddings are not available for holidays or Saturday weddings or during peak wedding season unless I have a late cancellation.
Please call 419 885 7153 to check availability and for pricing.
Deposit and Signed Contract Required to Save your Date!
*I do require a $400 non-refundable deposit and a signed contract to hold your wedding date.

*The balance of your bill is due two weeks prior to your wedding day, unless you also are having my Kurt's Kustom Keepsakes green screen photo booth. We need more time to pick out your background choices that are used at the reception.

*You can make payments however you want as long as your bill is paid in full by the due date.

*You can make the decision as to which wedding collection you want at any time. However, if you are planning on using my Kustom Keepsakes green screen photo booth, please let me know as soon as possible.

If you don't plan to use my photo booth, I need to know so I can allow someone else to use it on that day. I do prefer if you let me know within a week of booking your wedding as to which pricing package you want, but I know that is not always possible.

If someone calls and requests your date for the photo booth before you let me know that you want it, I will call you to let you know and give you the opportunity to use it. However, if you do not respond within a timely fashion, the date will be available for the other person that called.

*A separate deposit is not needed if you book the photo booth with your wedding. If you do not wish to have me photograph your wedding, but are interested in my Kurt's Kustom Keepsakes green screen photo booth, please call me at (419) 885-7153 to check for availability. Pricing for the photo booth can be found on the Photo Booth Pricing Page.

*I accept cash, check, Visa and Mastercard as methods of payment.
Read what my past Brides and Grooms are saying about me!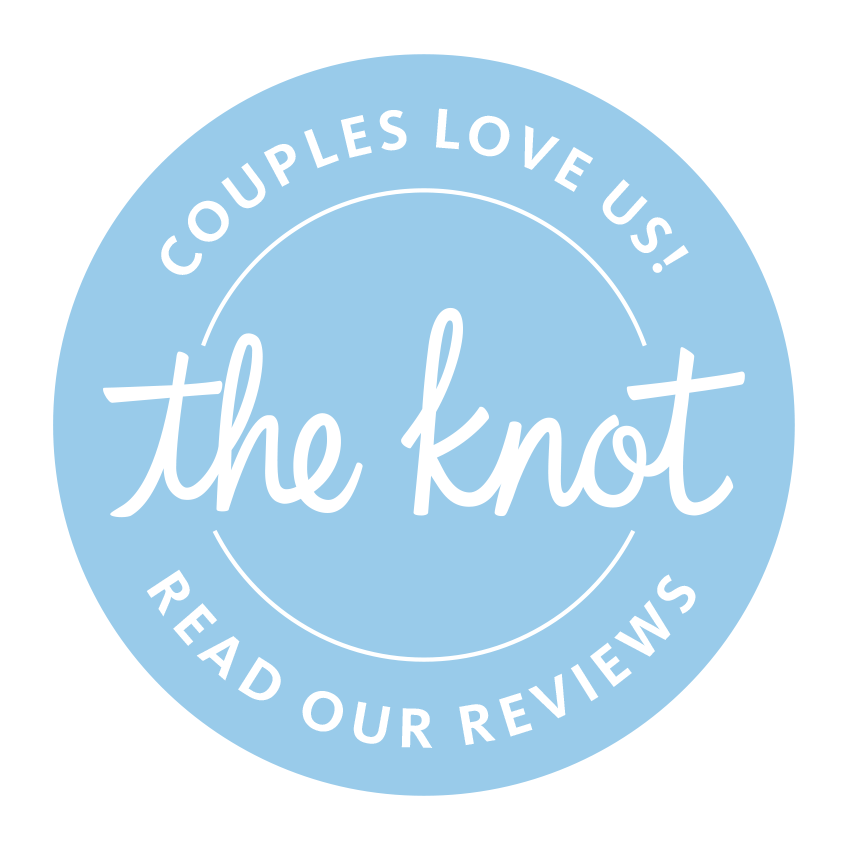 Are you ready to meet in person to talk about Your Dream Wedding?
Call me by clicking on my phone number below or email me by clicking on my email address below using your smart phone!

Right click my email address to copy it to send using your preferred email provider.

We will check to make sure I am available to capture your dream wedding and can schedule an appointment to meet! I can also answer any questions you may have now.
Kurt Nielsen Photography, Inc.
kurt@kurtnphoto.com
5431 Schultz Drive
Sylvania

,

OH

43560
419 885 7153
Hours of Operation:
Monday 10:00 am - 5:00 pm
Tuesday 10:00 am -5:00 pm
Wednesday - closed
Thursday 10:00 am - 5:00 pm
Friday 10:00 am -5:00 pm
Saturday - closed
Sunday - closed
Weekend and Evening hours available by appointment only.
I do everything by appointment only, so even though these are my posted hours, please call in advance to be sure someone is actually in the office when you get there because I may be in a shoot or out on location.
Get driving directions to my portrait studio!
Get Social With Me on your favorite Social Media Sites!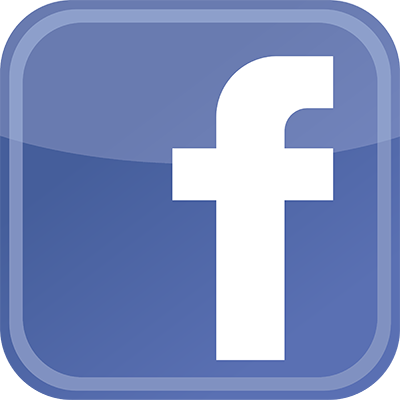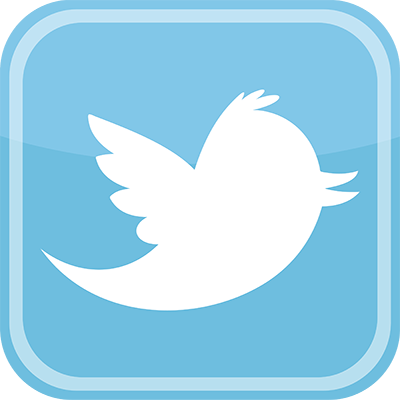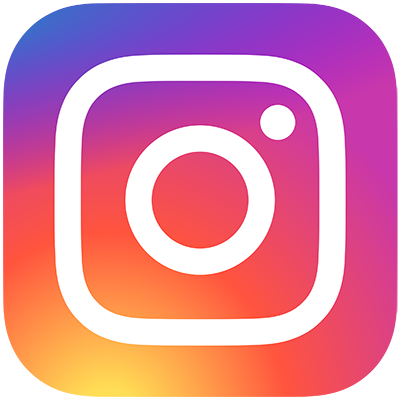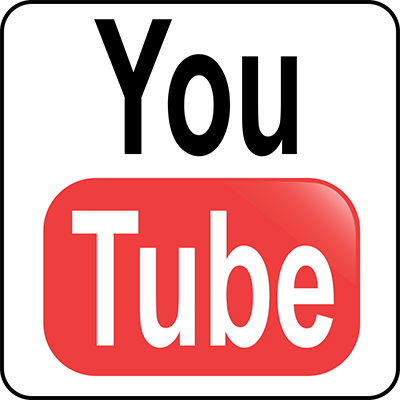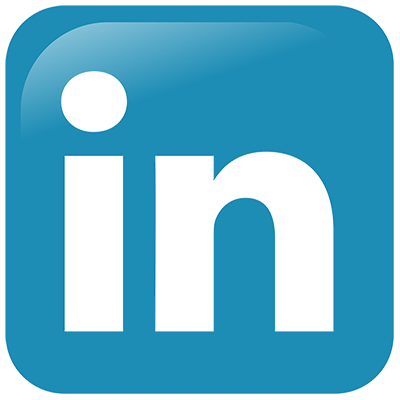 Just click on your favorite social media icons above to get connected!
Sitemap
© Kurt Nielsen Photography, Inc. 2018 - ALL RIGHTS RESERVED