Sunset Engagement Session
at Maumee Bay State Park
Andrea and Zach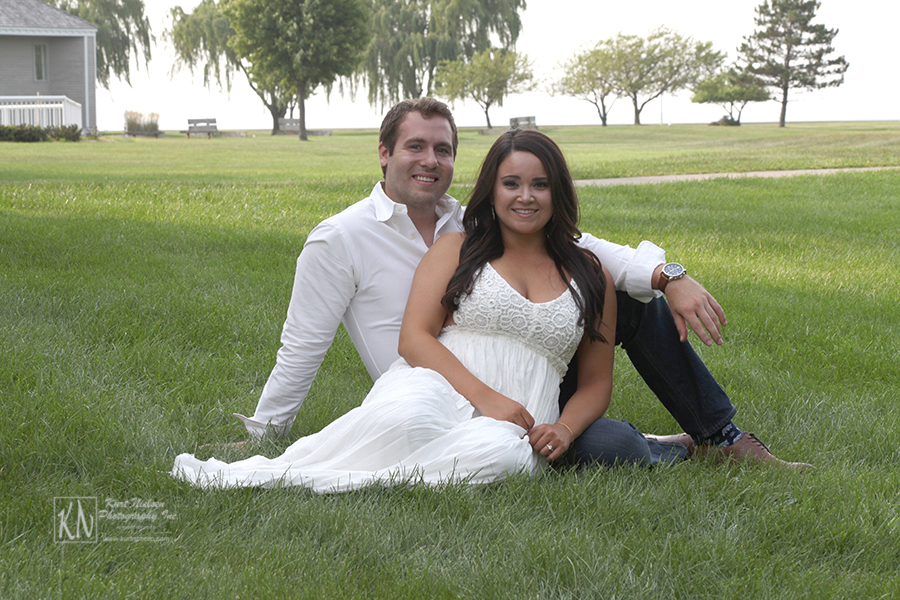 Andrea and Zach chose the beautiful Maumee Bay State Park as the location for their Sunset Engagement Session. Zach proposed to Andrea last October on the water at sunset after 5 years of dating.  Maumee Bay at sunset was the perfect tribute to that night.  While waiting for the sun to set for those amazing Sunset Engagement photos, we started their sunset engagement session by taking photos near the Maumee Bay Lodge and Conference Center. Although we didn't get the beautiful sunset they had that night, the rain clouds kept the sunset moody.  Lake Erie was even a bit hazy as the fog was beginning to creep in before the rains came.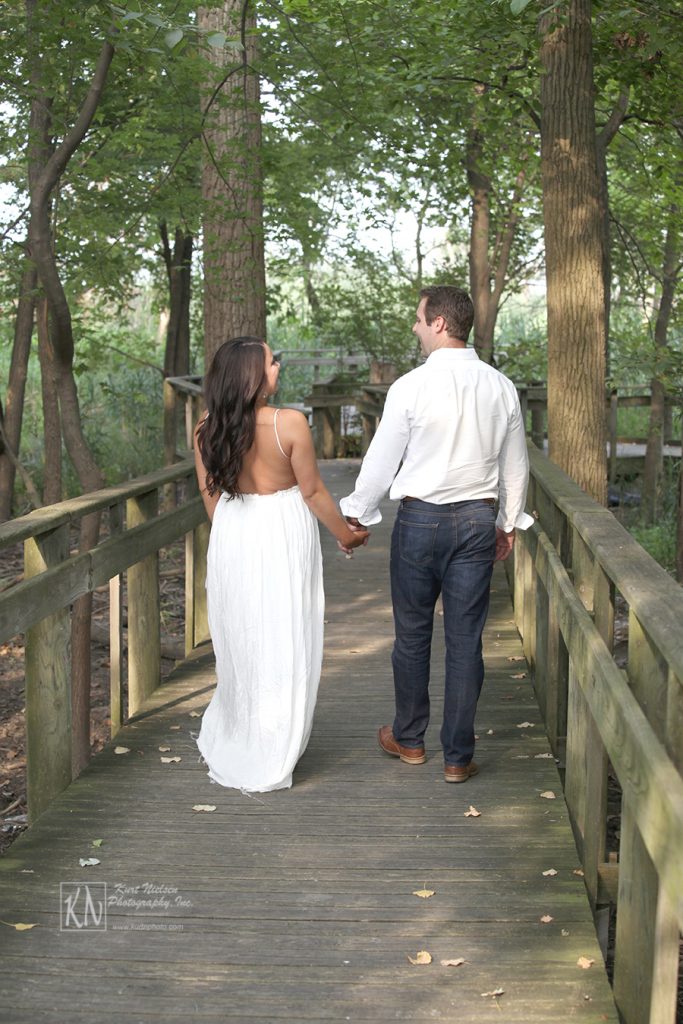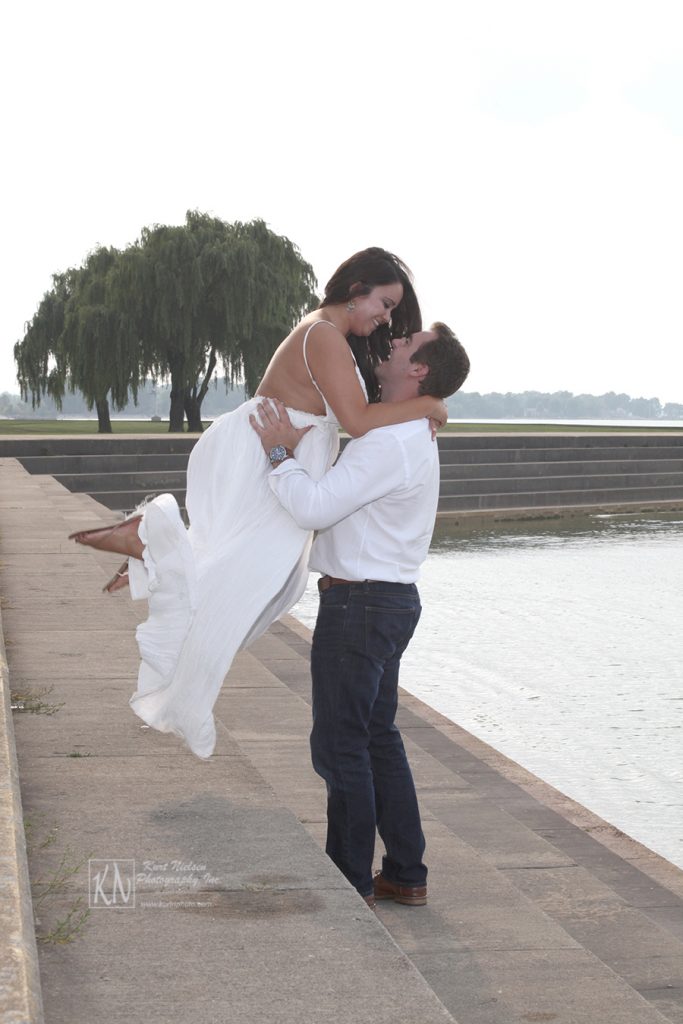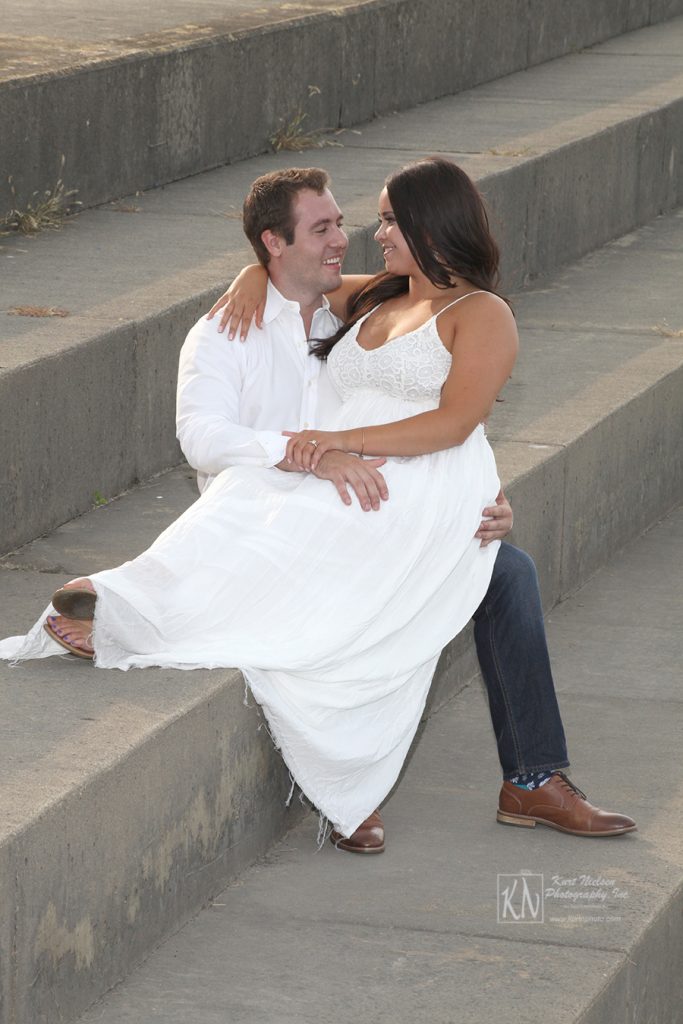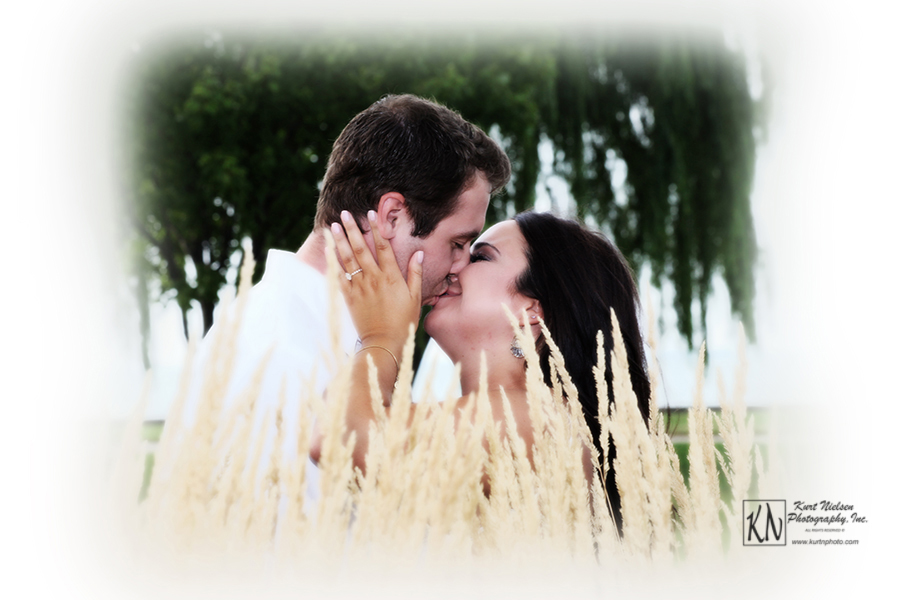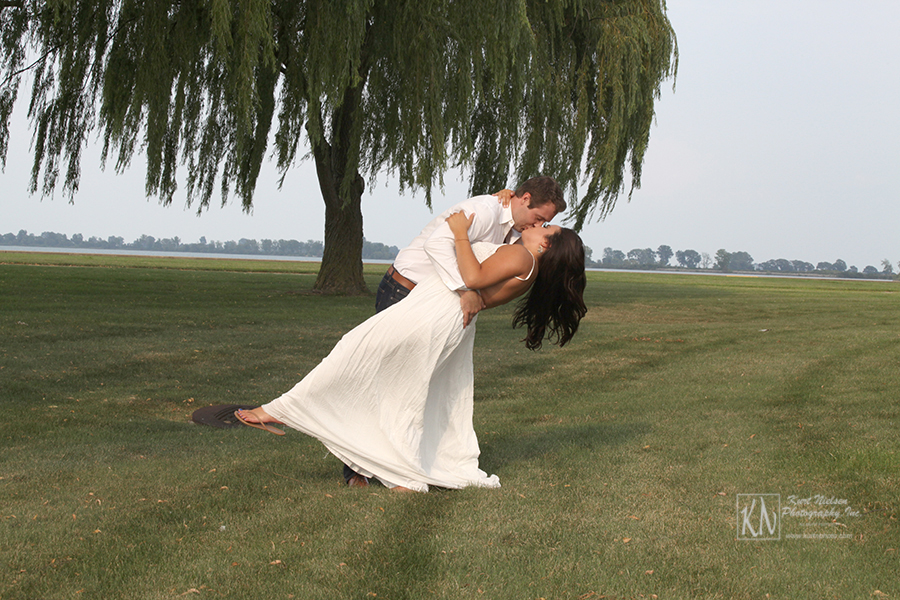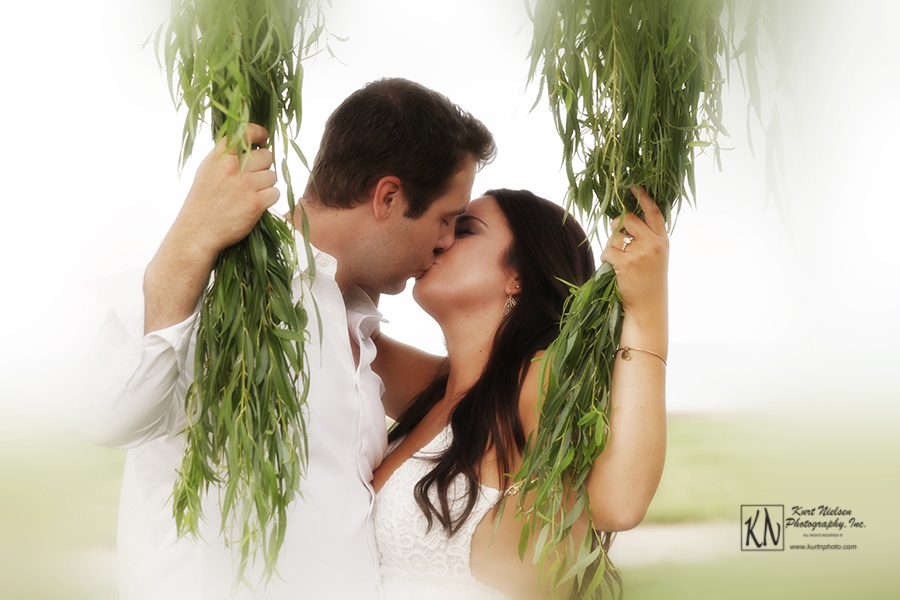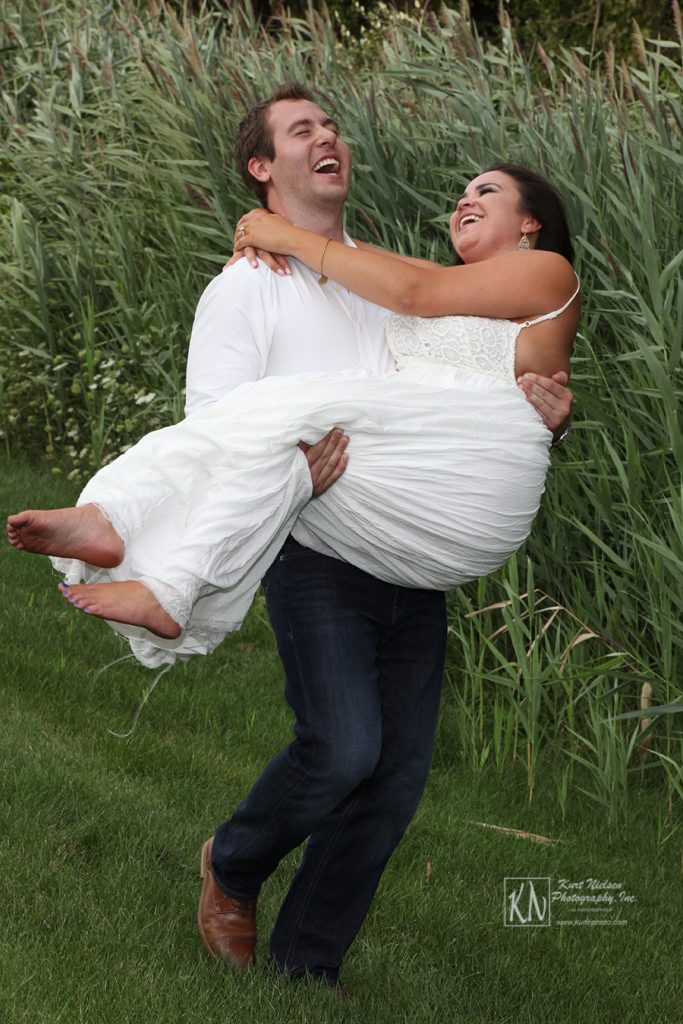 The Bridge
Andrea and Zach did a quick outfit change before we headed to the bridge to take some more photos.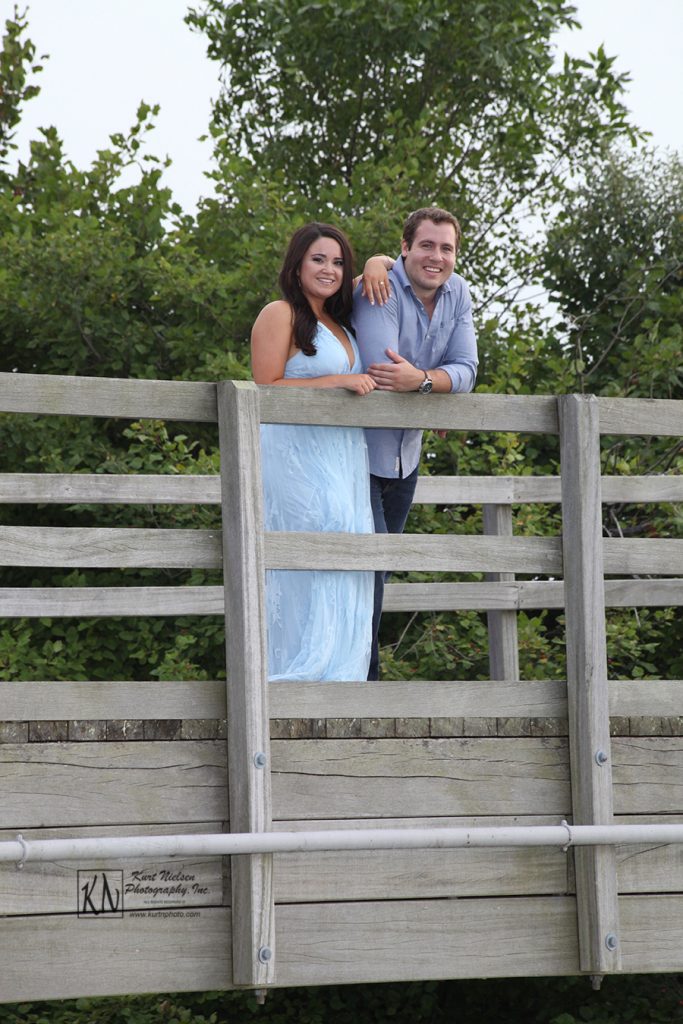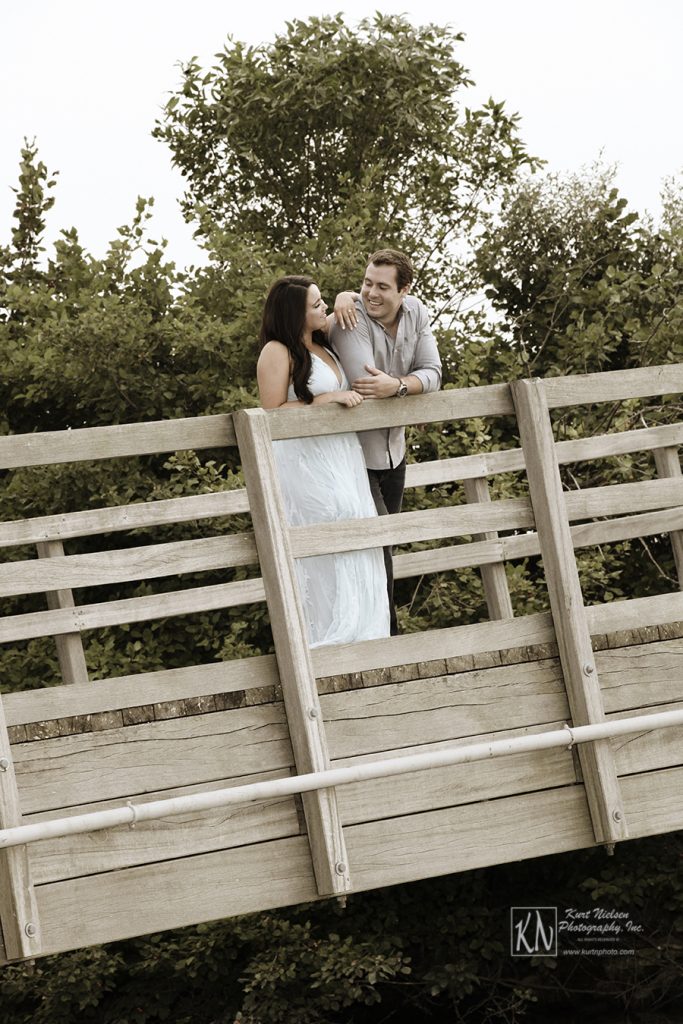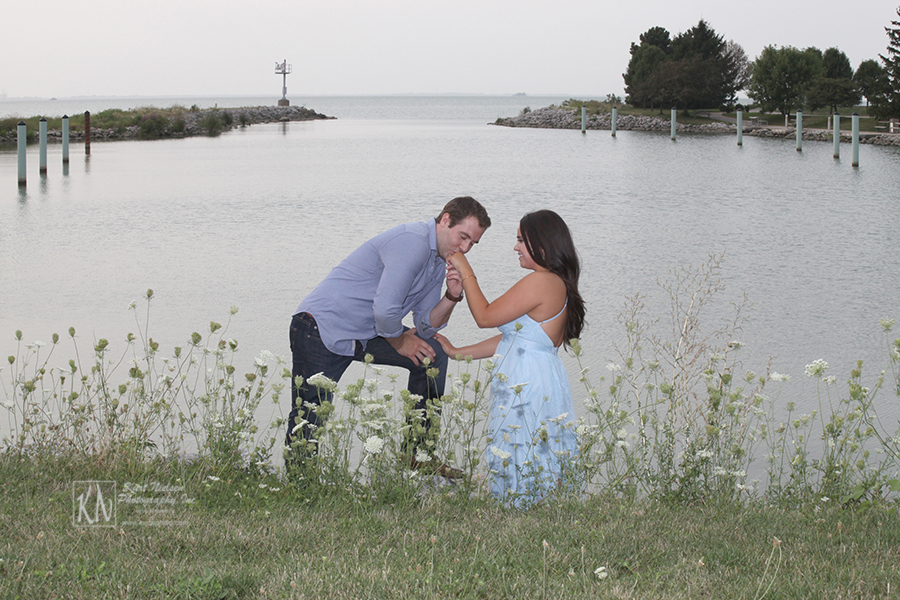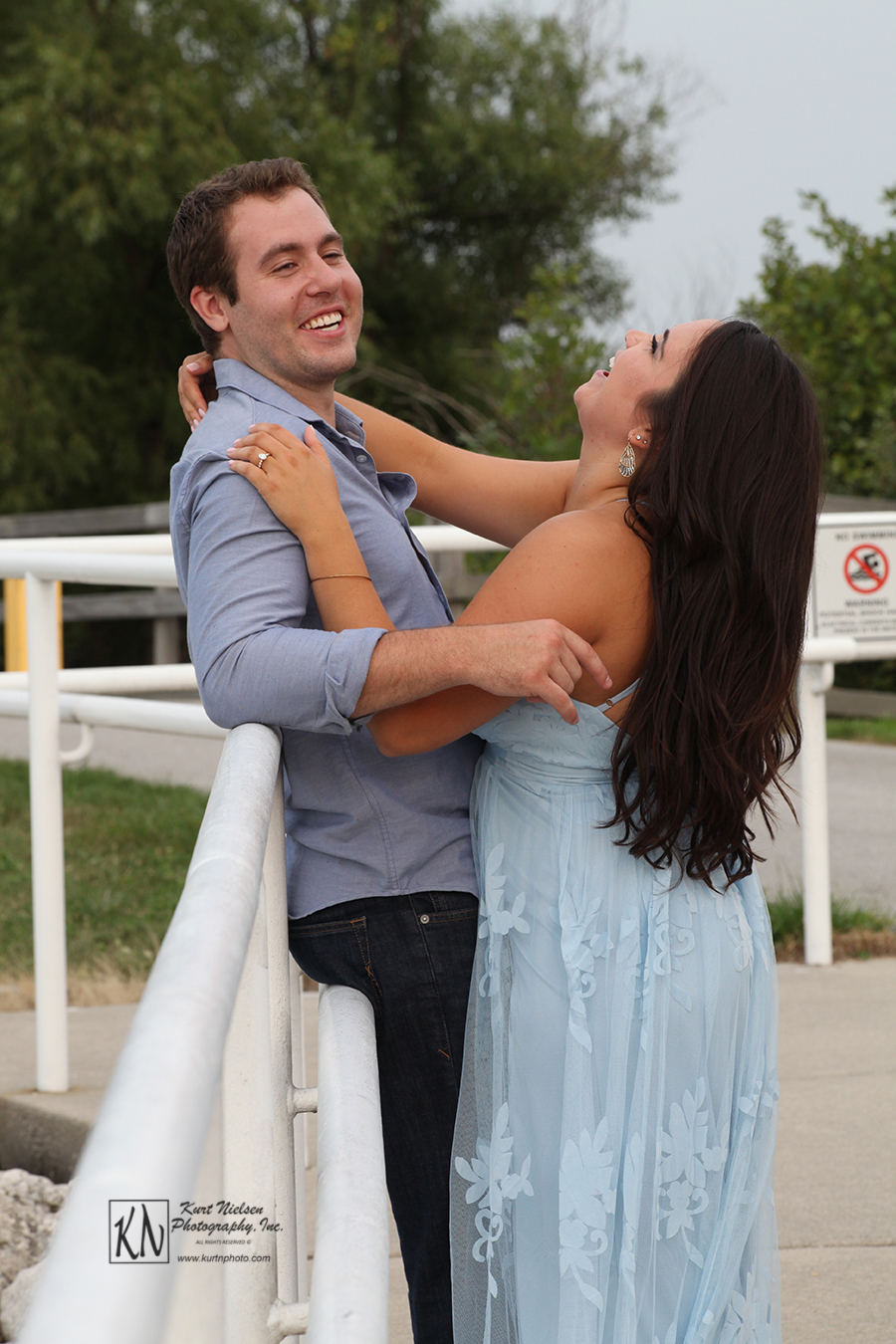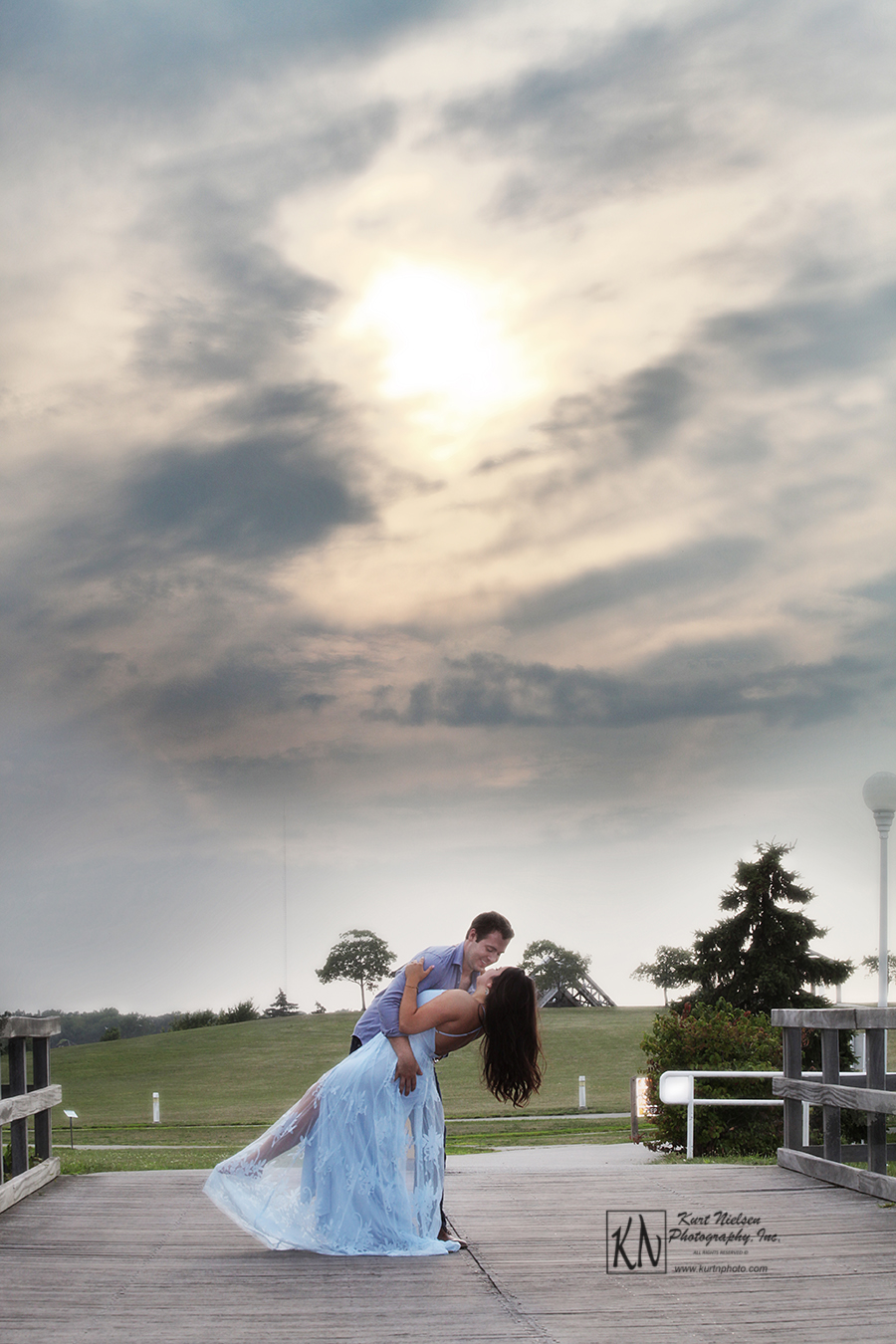 After the bridge photos, Andrea did another quick change back into her white dress for the beach photos. Along the way, there was a beautiful field of wildflowers that we just couldn't resist.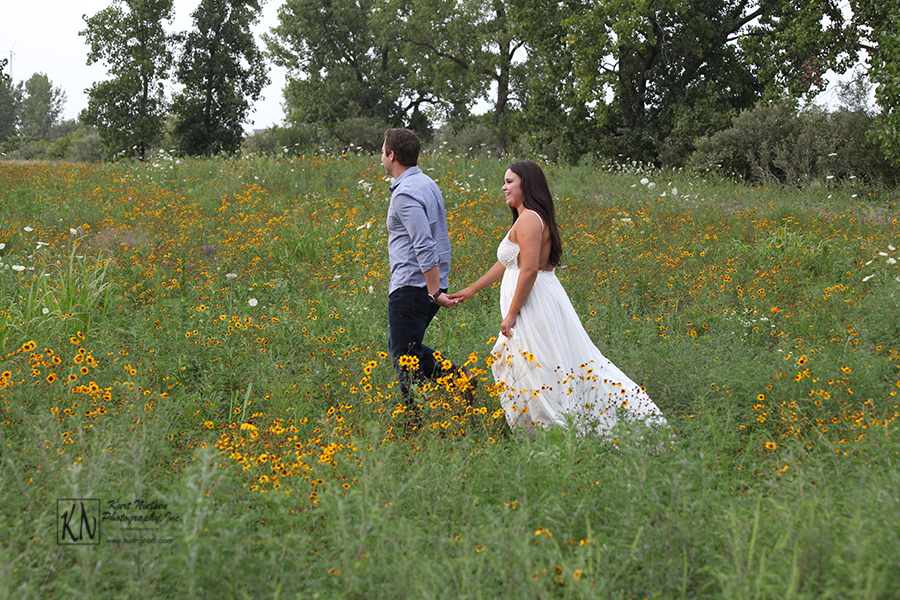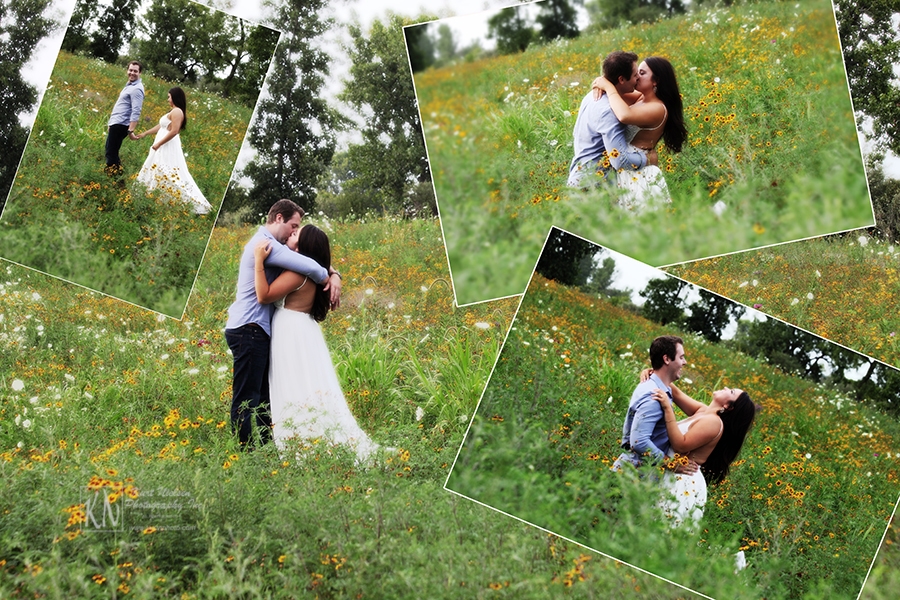 The Beach
Then it was a short drive to the beach where dozens of hungry seagulls were waiting. Literally, dozens if not hundreds of these birds were all over the beach. Thank goodness most of them were closer to the resort but that didn't stop them from checking us out.  With that many around, we also had to have a few photos with them.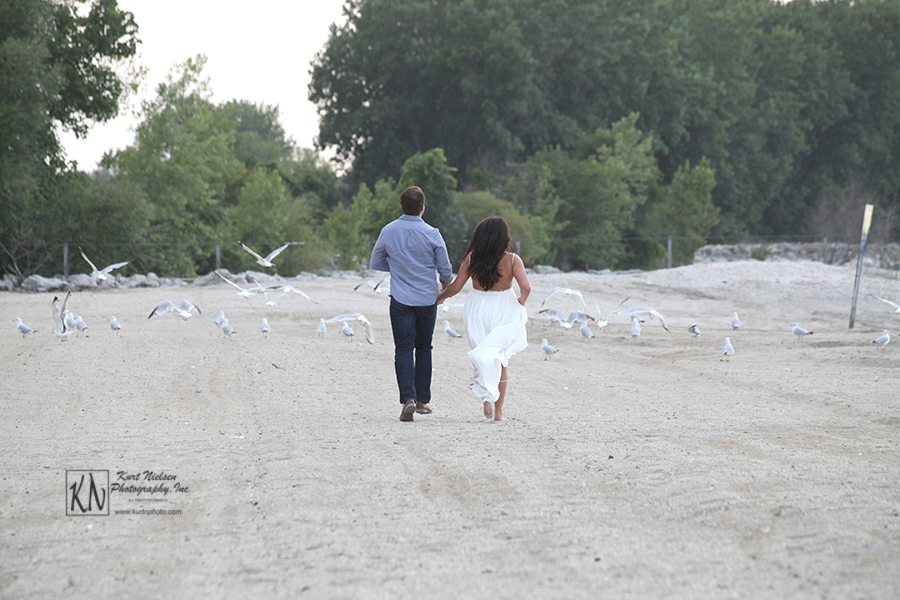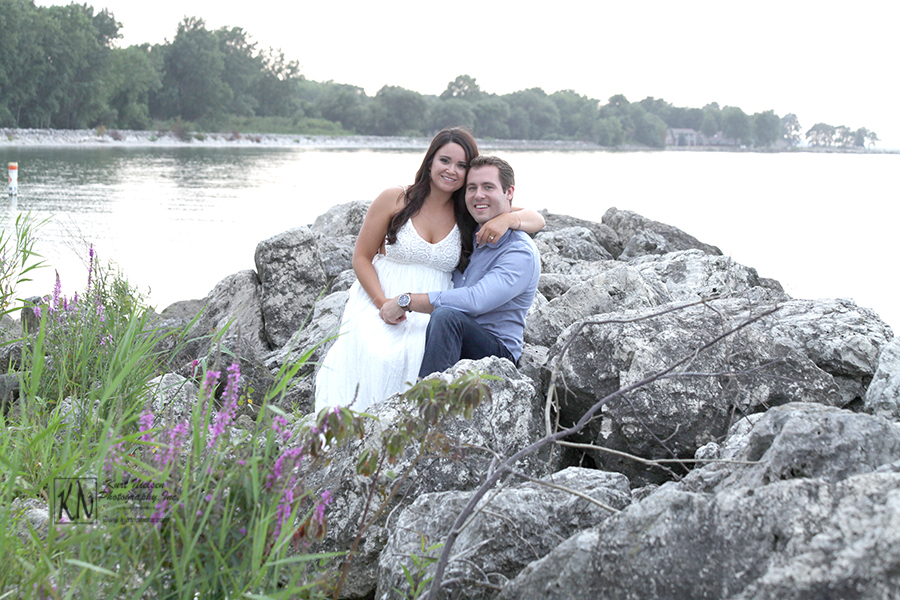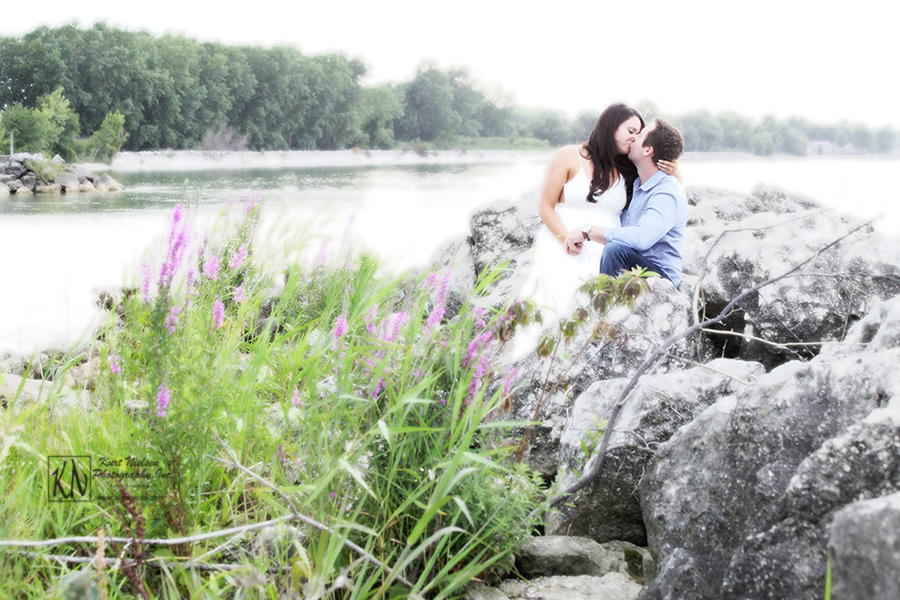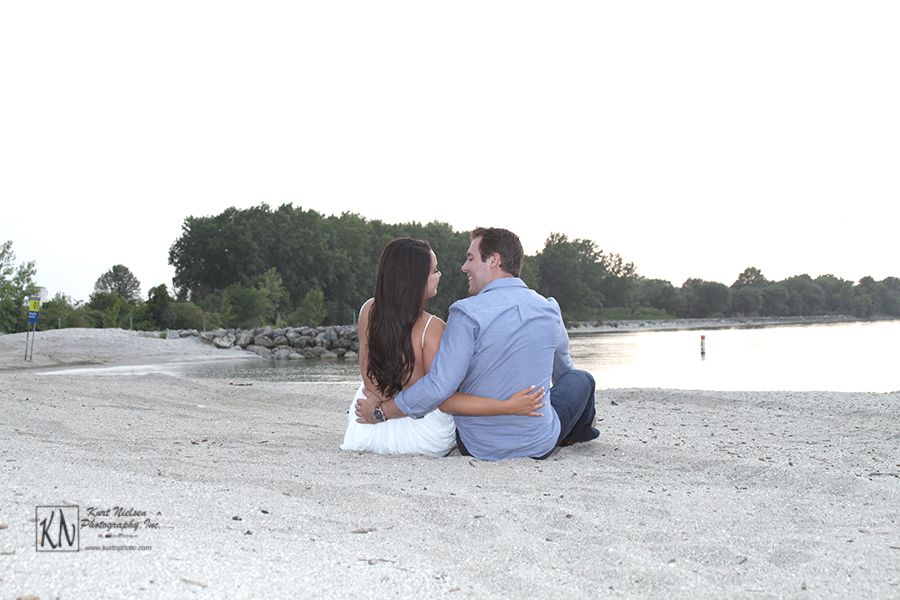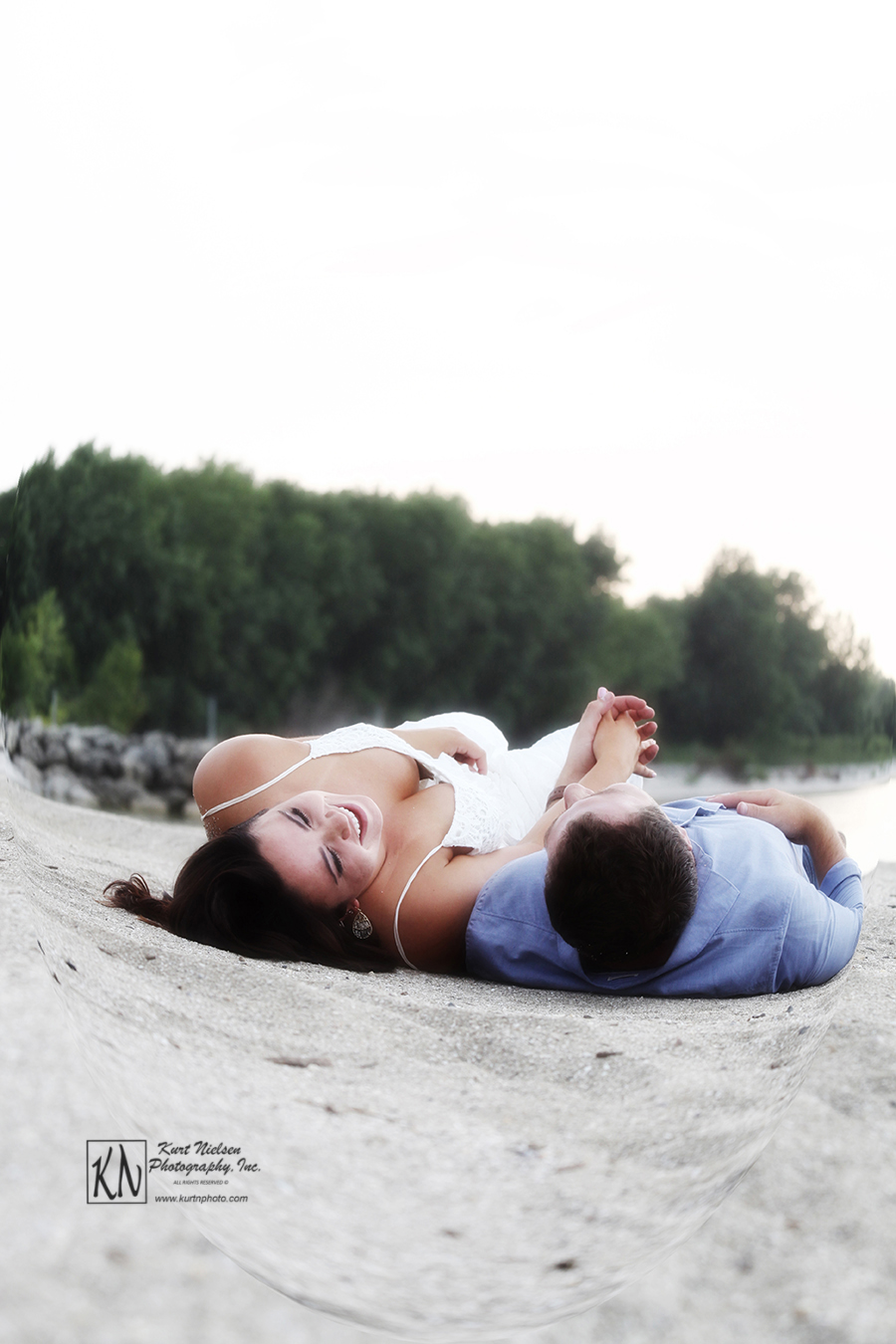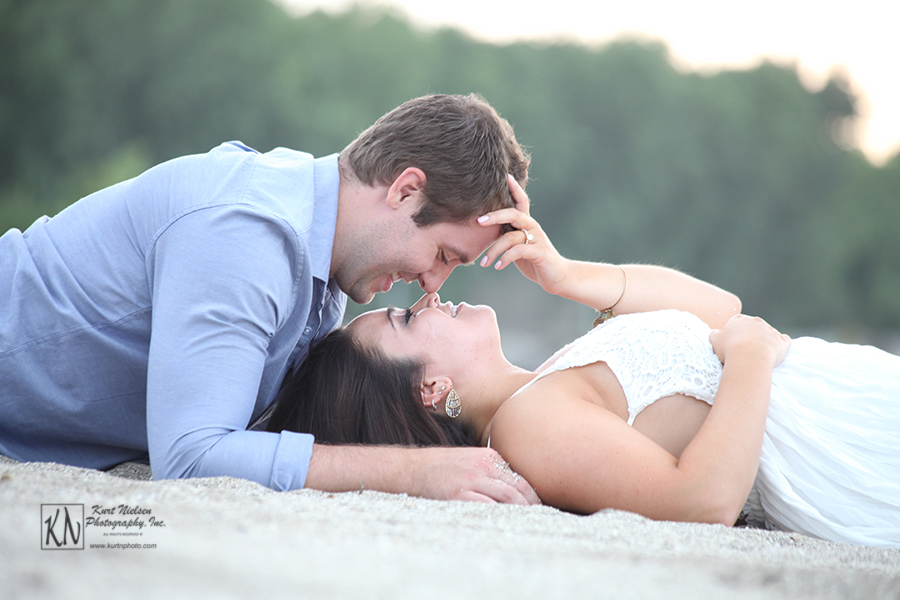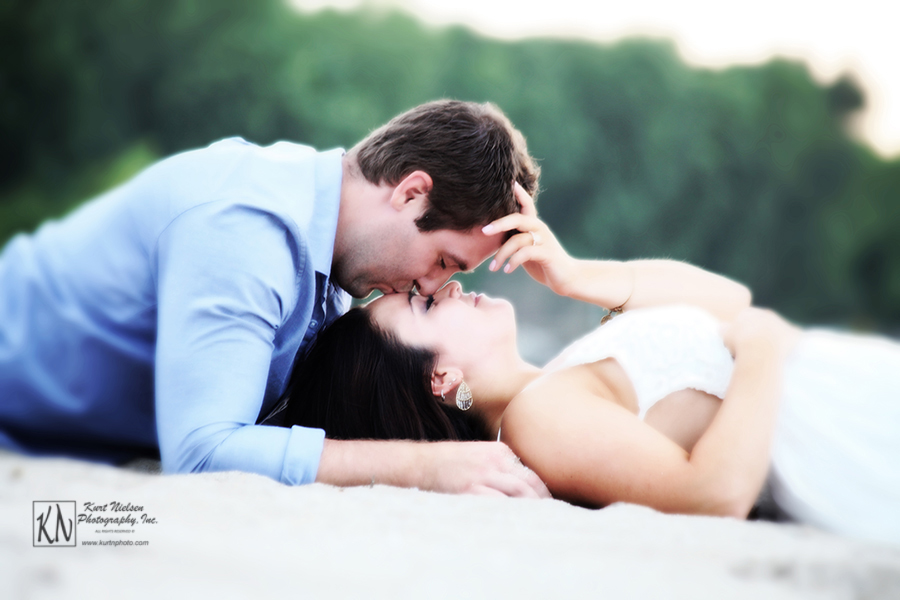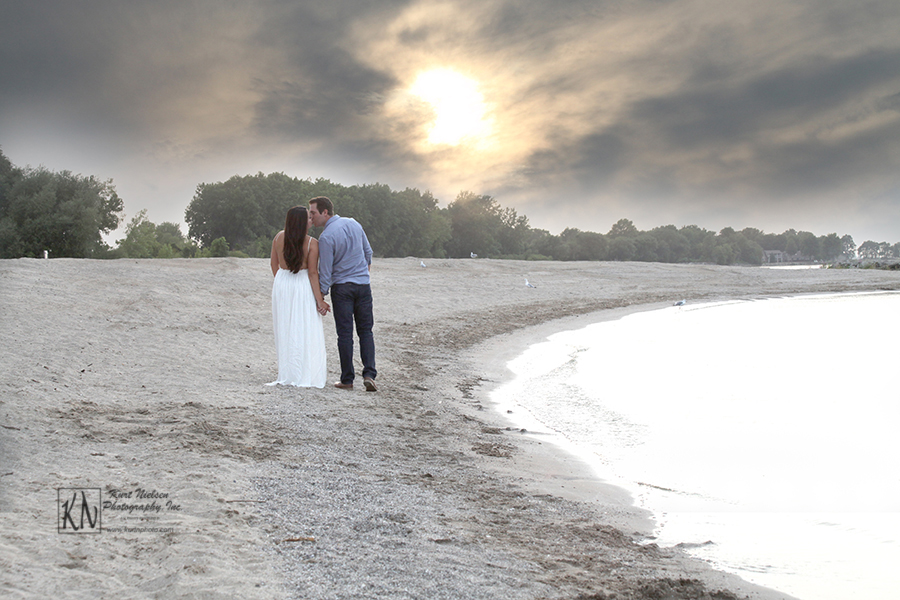 Next summer, I get to share my birthday with Andrea and Zach at their wedding. It's going to be one heck of a celebration and I can't wait!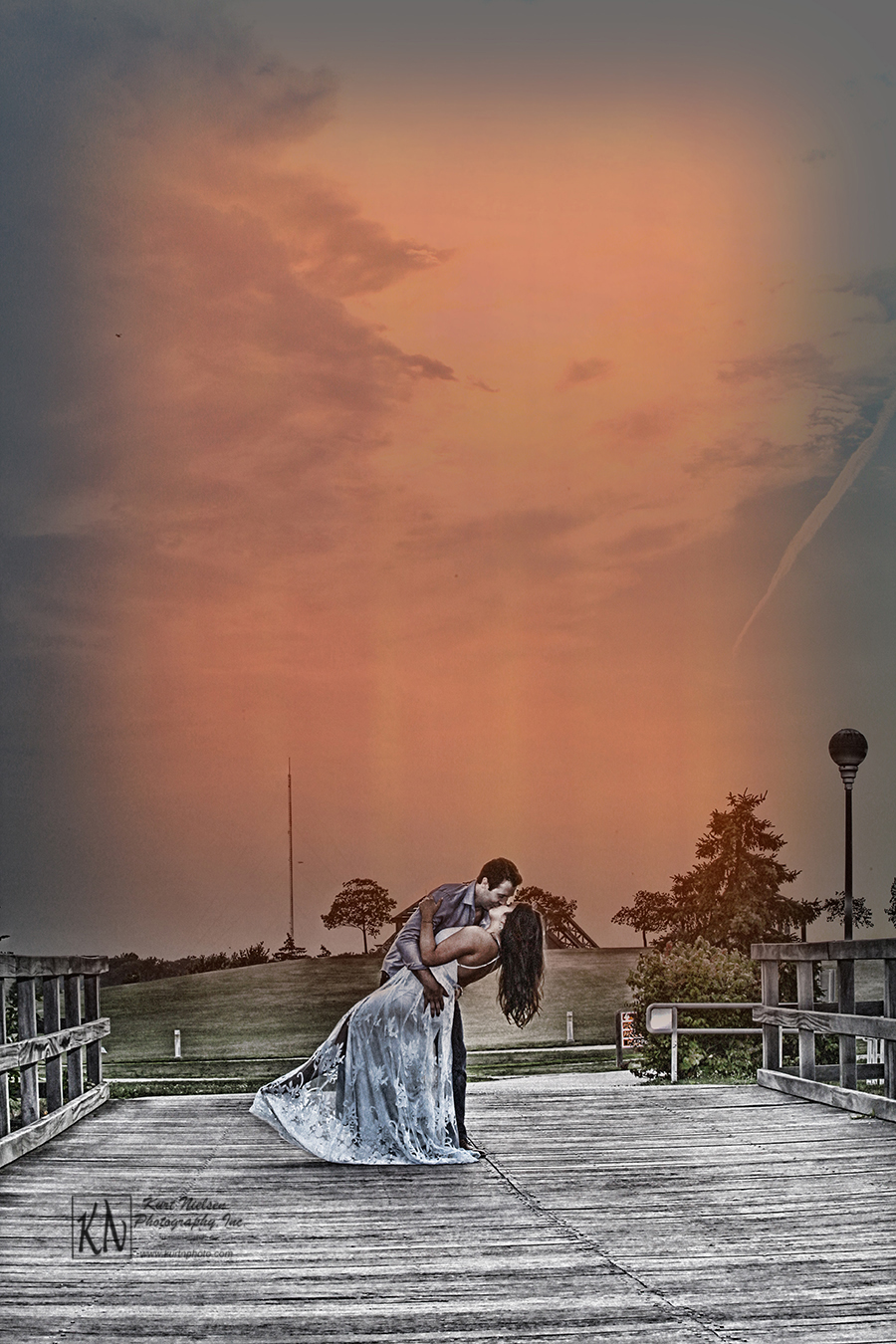 Call me to Schedule your Wedding Consultation!
For more information about Kurt Nielsen Engagement and Wedding Photography, including pricing, please visit my website at www.kurtnphoto.com.
To contact me to schedule your engagement portrait session, or your FREE wedding consultation, please call me at: